Dmitry Shukov appointed CEO of Sistema's India ops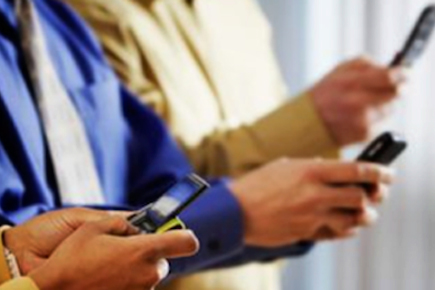 SSTL: "The game plan includes further strengthening the brand's connection with its stakeholders, including customers, retailers, employees". Source: Press Photo
New CEO to take over on June 1; incumbent Vsevolod Rozanov will move to a senior position in Moscow.
Sistema Shyam TeleServices Ltd (SSTL), which operates its telecom services under the MTS brand in India, said on Wednesday that it appointed Dmitry Shukov as its president and CEO, effective June 1, 2013. Shukov will take over from Vsevolod Rozanov, SSTL said in a press release.
"The leadership change would come into effect after completion of all the relevant corporate procedures," SSTL said.
Rozanov, who has been in his current position since 2008, "is being elevated to a senior position within Sistema JSFC," SSTL said. "The details of Vsevolod's new role will be announced by Sistema JSFC after completion of all due corporate procedures. Vsevolod is credited for setting up SSTL's green field operations in India, implementing data centric voice enabled strategy, developing MTS India brand, and successfully navigating a series of challenging legal and regulatory issues."
Shukov, the incoming leader of SSTL , is known for his hands-on business experience, having worked as head of sales in Tele2, Russia's leading mobile operator, SSTL said. "Dmitry has 20 years of work experience and started his career as an engineer. He is a MTS veteran and was previously the CEO of MTS Turkmenistan and MTS Uzbekistan," the company said in the press release.
SSTL said it would roll out a range of strategic initiatives in line with its data-centric voice-enabled strategy. "The game plan includes further strengthening the brand's connection with its stakeholders, including customers, retailers, employees," SSTL said. "The Company is also looking at speeding up deliveries from its innovation pipeline so that it stays true to its brand mantra of being 'a Step Ahead.' SSTL said it also recently made clear its long term intention to play a key role in the LTE landscape in India.
The licenses cancellation saga of SSTL ended in a rather positive way, even though the company had to reduce its operations from 22 to 9 circles in India. The company will have to limit its LTE operation only to these 9 areas or else to buy an existing player having BWA spectrum or bid for the new spectrum in the next auctions.
All rights reserved by Rossiyskaya Gazeta.