Indian police warn investors on Mavrodi scheme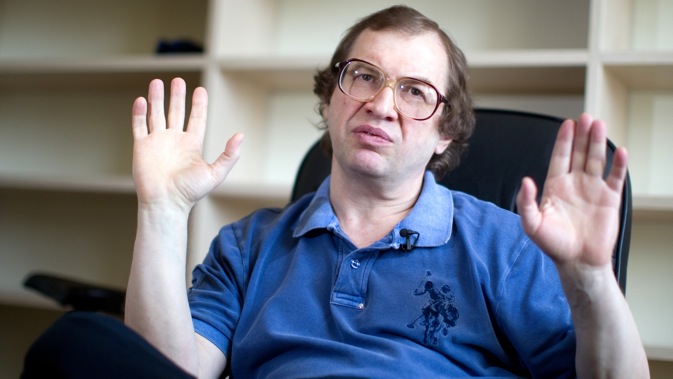 Mavrodi re-launched MMM schemes, setting up branches both in Russia, Ukraine, the Baltic States and elsewhere. Source: Press Photo
The Andhra Pradesh police issued a warning asking people not to invest in the Mavrodi Mondial Moneybox India scheme, saying investors risk losing their funds.
Police in the southern Indian state of Andhra Pradesh have warned prospective investors against putting their money into a financial pyramid promoted online by Russian Ponzi scheme mastermind Sergey Mavrodi, who set up the MMM group in the 1990's, the Business Standard said on Thursday.
A local MMM Ponzi scheme, named Mavrodi Mondial Moneybox India, was founded last year by Mavrodi, who describes it as "a Community of people who are changing the world" and perhaps more significantly as "people who have no guarantee of repayment of their funds."
The Andhra Pradesh police issued a warning asking people not to invest in Mavrodi's scheme this week, saying investors risk losing their funds.
"The general public are hereby cautioned not to enter or participate in such schemes and invest any money as these schemes are bogus and do not yield any money," T Krishna Prasad, head of the state's Crime Investigation Department, was quoted as saying by Business Standard News on Thursday.
According to its website, investors in MMM India must exchange at least Rs 5,000 ($90) into a Mavrodi-invented currency called the Mavro to join the scheme.
Read more:
Mavrodi, a former mathematician and computer programmer, set up a pioneering Ponzi scheme in Russia in the early 1990's, which rapidly gained huge popularity among thousands of investors among a population in the Soviet Union with scant previous knowledge of private investment. Investors joining the scheme early on made impressive profits, while those piling in later lost everything, leading to a catastrophe as MMM collapsed.
Mavrodi was arrested in 2003, and was sentenced by a Russian court to four years in jail on fraud-related charges in 2007. But he was released the same year because he had already served most of sentence in pre-trial custody.
When freed, Mavrodi re-launched similar schemes, setting up MMM branches both in Russia, Ukraine, the Baltic States and elsewhere, with the ambition of "destroying the global financial system," as his website said.
In 2012, MMM-related companies in Ukraine and Lithuania came under investigation by the authorities, and the Belarusian central bank blocked MMM-related accounts. The Lithuanian authorities closed down an MMM scheme, while the Ukrainian authorities could not find any evidence the new MMM had broken Ukrainian law.
He also set up an MMM Party which he said would run in the Ukrainian elections.
First published in RIA Novosti.
All rights reserved by Rossiyskaya Gazeta.