India, Russia look to increase air connectivity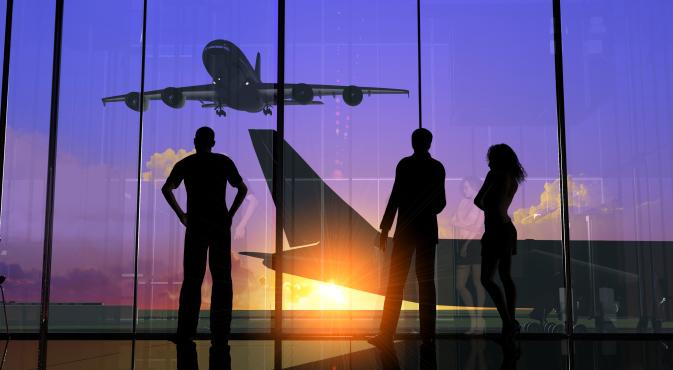 In this day and age when bilateral trade is growing, not 1 direct flight connects Moscow and Mumbai. Source: Shutterstock
Aeroflot shows interest in flying to Bangalore, while Indigo and Spice Jet are looking to use Moscow as a hub for the CIS.
Unhappy with the poor air connectivity between the two countries, officials from Russia and India are now working on an expanded air services agreement and increasing the number of flights, diplomatic sources tell RIR. On the cards are discussions to allow Russian air carriers access to Bangalore and Kochi, the sources say, adding that Russia is also keen on Indian private carriers flying into the country.
As per the latest air services agreement signed in 2006, designated carriers from both countries are allowed to operate 46 flights a week in both directions. However, no Indian airline flies to Russia at the moment. Air India has a codeshare agreement with Aeroflot to connect Moscow and New Delhi, but does not send its own aircraft and crew to the Russian capital. "It's ridiculous that in this day and age when bilateral trade is growing, not 1 direct flight connects Moscow and Mumbai," a source close to the talks said. Businessmen from India's financial capital usually fly to Moscow via Dubai, Qatar or New Delhi.
Sources said low-cost Indian carriers want to take advantage of the existing agreement and operate to Moscow and major cities in the former Soviet Union. "Both Indigo and Spice Jet have shown interest in flying to Moscow, Kyiv and Almaty," a source said. Several airlines operate chartered flights to Goa in the winter but at the moment, the only direct flight between the countries is Moscow-New Delhi on Aeroflot.
The Russian national carrier discontinued direct flights to Mumbai a few years ago and there are few signs that it will even start a weekly service to the city. Sources however tell RIR that Aeroflot would like to start a direct service to the information technology hub of Bangalore. "With growing IT sector contacts and a regular flow of defence-related personnel from HAL, such a service may be feasible," a source said. Smaller Russian carriers are also keen to fly to Kochi and use the city in southern India as a hub for flights to Sri Lanka and the Maldives, according to the sources. Russia has also proposed on the record to have a flight from Kazan to Delhi via Baku.
Indigo, Spice Jet and Aeroflot were not available for immediate comment.
All rights reserved by Rossiyskaya Gazeta.