BHEL looking to build thermal power units in Buryatia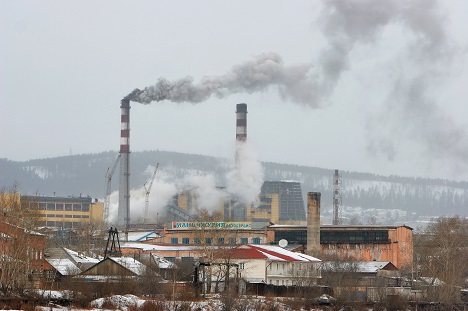 Thermal power plant in Ulan-Ude, Buryatia. Source: Zorikto Dagbaev/RIA Novosti
Financing of the project sought under mechanisms of the trade and economic cooperation agreement between Russia and India.
Bharat Heavy Electricals Ltd (BHEL), an Indian integrated power plant equipment manufacturer, is looking to build two thermal power plant units in the Russian internal republic of Buryatia, the Regnum news agency said.
Executives from BHEL recently met representatives of the Buryatia government to negotiate over the Indian company's participation in building the reactors of the Ulan-Ude TETs-2 thermal power plant. The first phase of the project involves the construction of two power units with a capacity of 240 MW each.
The Buryatia government expressed interest in BHEL's proposal to raise finances for the project using mechanisms under the trade and economic cooperation agreement between the governments of Russia and India.
Buryatia considers the project strategically important to meet the republic's energy needs. The construction and commissioning of the Ulan-Ude TETs-2 will create the conditions for quality heat supply to the capital. The project would also help secure power supplies to industrial consumers, including companies implementing large-scale projects in the field of extraction and processing of natural resources. The republic will also depend on the project to supply electricity to consumers in its northern regions: Khorinsky, Yeravninsky and Bauntovsky Evenkiysky.
BHEL and the republic will submit the project financing mechanism proposed by the Indian company for consideration to the governments of Russia and India.
State-owned company BHEL is one of India's biggest diversified holdings and global players. The company is involved in manufacturing and installation of power equipment, industrial and transport engineering and construction and operation of power and industrial facilities. BHEL maintains a presence in 76 countries, with annual sales estimated at $10 billion.
BHEL also has long-standing business relations with Russian companies. In 2006, it tied up with Russia's Power Machines to upgrade and modernise five generating units of the Obra Thermal Power Station in the north Indian state of Uttar Pradesh.
The company, which was set up in 1953 to make India self-reliant in the manufacture of power plant equipment, initially acquired Russian/Soviet technology.
First published in Russian in Regnum.
All rights reserved by Rossiyskaya Gazeta.