Russia's IG Seismic wins 3-D seismic contract in Rajasthan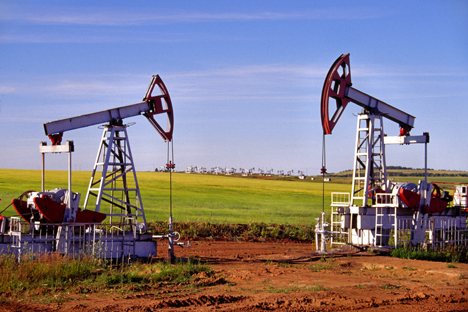 India, which is the world's fourth largest consumer of oil and petroleum products, relies on imports for almost 80 percent of its oil needs. Source: ITAR-TASS
The two-year contract from Cairn India requires the Russian company to conduct seismic exploration works near Barmer.
IG Seismic Services PLC, a Russian pure-play land and transition zone seismic company said it was awarded a two-year contract for seismic exploration works in the northern Indian state of Rajasthan.
Cairn India, one of India's largest private oil companies and Azimuth Energy Services JSC, member of IG Seismic signed a two-year contract for seismic exploration works in a site near Barmer in Rajasthan, the Russian company said in a press-release. "The agreement envisages conducting seismic exploration works, using 3-D technology," IG Seismic said in the statement. The works may cover over 1,500 square kilometres (over 200,000 shot points), the company said, adding that the start of works is planned for the beginning of October 2013.
"Large international companies from Poland, USA, India and Kazakhstan competed to win this tender," Rustam Rakhmatulin, Senior Vice President for Sales and Marketing of IG Seismic said, adding that the contract "represents a logical part of the company's development strategy."
Cairn India holds 70 percent (ONGC holds the remaining 30 percent) in its Rajasthan block, which produces 175,000 barrels of oil per day, according to the company's website.
Cairn's largest fields in Rajasthan are the Mangala, Bhagyam and Aishwariya. The Mangala field, which is considered to be the largest onshore hydrocarbon find in India in last two decades, was discovered in January 2004, according to Cairn's website. 25 discoveries have been made in the Rajasthan block.
India, which is the world's fourth largest consumer of oil and petroleum products after the United States, Japan and China, relies on imports for almost 80 percent of its oil needs. In 2012-13, India bought a total of 182.5 million tonnes of crude. Barclays expects the country's net oil imports to fall by one percentage point by March 2017, with a rise in domestic output at Cairn India, ONGC and Oil India.
All rights reserved by Rossiyskaya Gazeta.