Sister city relationships to bind Kerala and Russia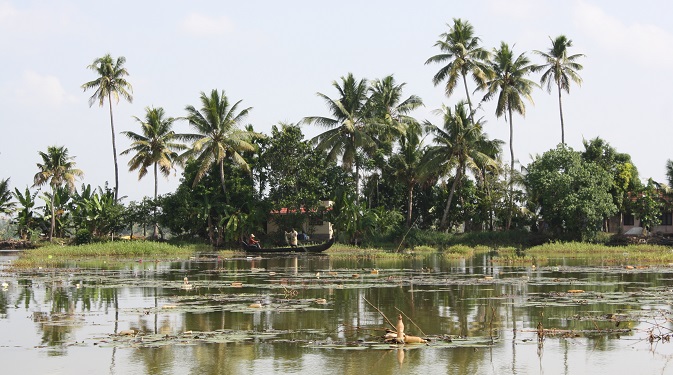 Kerala is a popular destination for Russian tourists. Source: Ajay Kamalakaran
Thiruvananthapuram, Kochi, Thrissur and Kollam could all have agreements to boost cultural and commercial ties with cities in Russia's Stavropol territory.
Looking to build on the long-established cultural ties between 'God's Own Country' and Russia, several cities in Kerala are in the process of establishing sister city or twin town agreements in Russian regions.
The leafy and tranquil capital of Kerala, Thiruvananthapuram may sign a sister city agreement with the historic city of Stavropol, the South Asia Mail said on Monday. The city's Russian Centre for Science and Culture (RCSC) will submit a proposal to the mayors of both cities, the website said, adding that Kochi and Pyatigorsk are on the verge of a similar agreement. Russia is eager to strengthen the cultural and commercial relationship between cities, Ratheesh Nair, the director of Thiruvananthapuram's RCSC told the site.
In June 2012, the mayor of Kochi, the entry point for Russian travellers to Kerala, held preliminary discussions with his counterpart in Pyatigorsk, another city in the Stavropol territory, according to the South Asia Mail. The agreement needs to be approved by the ministries of Urban Development, External Affairs, and Finance. The two cities are looking to cooperate in development areas including education, tourism, solid waste management, and culture, according to the site, which said an agreement should be finalised by September.
Other towns in the running are Thrissur, known as Kerala's cultural capital and Kollam, a coastal city in southern Kerala. According to the website, Thrissur would sign an agreement with Yessentuki, a town at the foothills of the Caucasus Mountains.
The Indian state of Kerala has long established connections with Russia that date to the days of the Soviet Union. In the state's first ever election in 1957, a Communist government, led by E.M.S. Namboodiripad voted into power. Russian travellers are believed to have visited cities in Kerala as early as the 18th century.
A few Indian cities have sister-city agreements with their Russian counterparts, including: Delhi (Moscow), Mumbai (St Petersburg), Ahmedabad (Astrakhan) and Chennai (Volgograd).
All rights reserved by Rossiyskaya Gazeta.