India looks to step up cooperation with Tomsk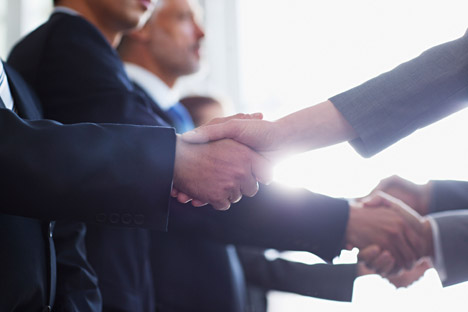 Russia and India have traditionally enjoyed close economic and cultural ties. Source: Alamy / Legion Media
Pharmaceutical industry and tourism identified as key areas of cooperation in talks between Tomsk governor and the Indian ambassador.
In a further effort to reach out to Russia's regions, India is looking to expand cooperation with the university town of Tomsk. Last week, the Indian ambassador to Russia, Ajai Malhotra, visited four universities in the city and its Special Economic Zone of Technical Innovation.
At a meeting with Tomsk governor Sergei Zhvachkin, the Indian ambassador also discussed cooperation in tourism and the pharmaceutical industries. "I will urge Indian pharmaceutical companies to come to Tomsk and explore possibilities for cooperation," Malhotra said after the meeting. "I was extremely impressed with the Technical Innovation Zone and the medical university. Everything that is needed for the production of pharmaceuticals can be found here."
Indian pharma producers have already established strong ties with another Russian region – Astrakhan. Ahmedabad-based Cadila Pharmaceuticals Ltd's plans to build a $150 million pharmaceutical manufacturing plant in the region that has a cooperation agreement with Gujarat. The finer details were discussed during recent meeting between Rajiv Modi, Chairman and Managing Director of Cadila, and Astrakhan Governor Alexander Zhilkin.
Another Gujarat-based company Elder Pharmaceuticals established a joint venture with Russian Holding PharmEco in December 2012 aiming to set up facilities for pharmaceutical formulation/API manufacturing under Russia's Pharma2020 programme. An MOU for the joint venture was signed during the visit of Russian President Vladimir Putin to India for 13th annual Indo-Russian bilateral summit.
Tourism featured prominently in the Malhotra- Zhvachkin talks. The Indian ambassador said he is planning to send representatives of Indian tour operators to Tomsk to set up new holiday destinations to and from India.
"I know that many Tomsk residents already visit India, and not just Goa. And there's no shortage of interesting things to see in Siberia. People go on tours to the Arctic, so why not come to Tomsk?" the ambassador said.
During the meeting, the governor and the ambassador also discussed the development of economic and cultural ties. They mentioned, for example, that Indian-owned state cooperation ONGC controls the Imperial Energy, which is based in Tomsk. The Indian bellwether has invested more than $2 billion in the oil company over the past five years.
"Historically, Russia and India have had very close economic and cultural ties, and we need to develop these ties on a regional level," Zhvachkin said. "At the moment, India's primary investments into the Tomsk Region are aimed at the oil and gas industry. But we feel it is imperative that we develop educational, scientific and cultural projects as well. For us, the ambassador's visit is like an icebreaker paving the way for large fleets. We are now expecting a whole armada of representatives of various sectors of the Indian economy."
Based on RIA Novosti.
All rights reserved by Rossiyskaya Gazeta.