India signs $471 million contract for Russian Invar missiles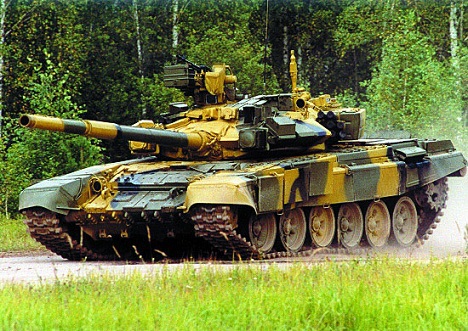 Invar is a laser beam rider Anti Tank Guided Missile capable of being fired from T-90 tank. Source: Ministry of Defence of the Russian Federation / mil.ru
Defence sources say the Invar missile purchase is expected to be divided equally between Russian production and licensed production by Hyderabad-based Bharat Dynamic Ltd.
The Indian defence ministry has signed a contract with Bharat Dynamic Limited, Hyderabad (BDL), a public sector company under Department of Defence Production, for supplying Invar Anti Tank Guided Missiles to the Indian Army. BDL has been manufacturing these missiles under technical collaboration with Rosoboronexport of Russia. The total value of the contract is about $ 471 million at current exchange rates.
The deliveries are expected to be completed over the next five years. According to defence sources, the Invar missile purchase is expected to be divided equally between Russian production and licensed production by Bharat Dynamics.
The supply of these missiles is expected to address the issue of severe shortage of tank ammunition only to some extent because this kind of budget cannot get the Indian Army the number of Invar missiles it needs. The Indian Army wants about 20,000 Invar missiles but the sanctioned budget will not allow the army to get even half the number required. These missiles would provide Indian Army with long-range accuracy and boost its helicopter-killing capabilities.
Invar is a laser beam rider Anti Tank Guided Missile capable of being fired from T-90 tank. It has a range of five kilometres. The missile can neutralise adversaries tanks fitted with Explosive Reactive Armour Protection. Invar is weapon fired from the gun barrel of the T-90 tank. The missile has a semi-automatic control system and tele-orienting in the laser beam. This is a high velocity jamming immune missile with tandem warhead designed to defeat explosive reactive armour and intended to destroy stationary and moving targets with speeds up to 70 km per hour.
The contract between the Indian defence ministry and BDL has been signed ten months after the Cabinet Committee on Security (CCS), India's highest decision-making body on issues of national security, had cleared the proposal at a meeting chaired by Prime Minister Manmohan Singh. At this meeting in October 2012, the CCS had also cleared another budget proposal of about $250 million to buy 10,000 Konkurs-M/ AT-5 wire-guided anti-tank guided missiles to equip infantry and mechanised units. Konkurs missile has a range of four kilometres and can be mounted on a number of vehicles, or deployed separately as an infantry-portable anti-tank weapon.
All rights reserved by Rossiyskaya Gazeta.