Independent producers may be allowed to export LNG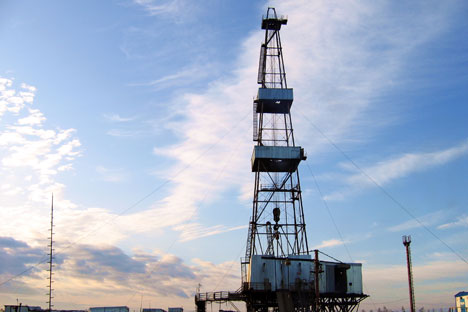 The only plant under the control of Gazprom that produces liquefied gas in Russia is Sakhalin-2, which has a capacity of 10.8 million tons. Source: PhotoXPress
A new bill that would allow independent producers to export liquefied natural gas would effectively destroy Gazprom's monopoly, which has been in effect since 2006.
A bill that would allow independent producers to export liquefied natural gas (LNG) has been written and submitted to the president's administration for approval by the Ministry of Energy. The bill effectively destroys Gazprom's monopoly on exporting LNG, which has been in effect since 2006.
There will be two cases in which it will be possible to obtain the rights to sell LNG directly, without making an agency agreement with Gazprom.
First, exporting rights may be granted to users of mineral resources who have a license to build a plant or send the produced gas for liquefaction at one of the government-allowed plants.
Secondly, companies and their affiliates will be allowed to export LNG if they are more than 50 percent government-owned. However, such companies will only be able to liquefy and ship abroad gas that is from Russian offshore fields. Products manufactured from gas produced under production-sharing agreements can also be exported.
At the moment, Russia noticeably lags behind the market leaders in LNG. So far, the only plant under the control of Gazprom that produces liquefied gas in the Russian Federation is Sakhalin-2, which has a capacity of 10.8 million tons (about 5 percent of the global LNG market).
"Gazprom had a monopoly and relied on pipeline gas. This was going fine, so they were in no hurry to invest in the production of liquefied gas," says Vitaly Kryukov, an analyst for IFD Kapital.
Novatek company initiated the liberalization of the LNG market when they attempted to obtain financing for their Yamal LNG project. Its launch is scheduled for 2018, and the power of each of its three stages will be 5 million tons. Even now, before the bill is passed, the company is actively looking for investors.
Earlier this week, Novatek signed a memorandum of project financing with China's CNPC and a consortium of Chinese banks.
Rosneft also plans to export LNG. To do this, it plans to pair up with ExxonMobil to build a factory in the Far East with capacity of 5 million tons per year. Production on it should start no later than 2018.
Analysts have different opinions on the Ministry of Energy bill. According to Kryukov, it is vague, as it is focused on a very limited number of companies—mainly on government-owned corporations.
"It is unclear what will happen to the Pechora LNG project of Alltech, a private company. The project calls for the construction of a gas liquefaction plant based on two fields in the Nenets Autonomous District."
Raiffeisen analyst Andrei Polishchuk believes that limiting the number of players in the market is most likely an advantage. "An abrupt transition would create too much competition, which would negatively affect prices on the domestic market and, hence, tax revenues," he says. According to him, passage of the bill will increase Russian exports of LNG by several times in the long term.
Analysts, however, are of the opinion that, because of the extremely tough competition, it will be very difficult for Russia to take a leading position among exporters of liquefied natural gas. The U.S. and Canada also intend to increase exports.
It still difficult to say what will happen to LNG prices, because it is unclear how demand will develop. "The question is when China will switch from coal to gas," says Polishchuk.
"There is a significant competitive advantage that should help Russian companies—namely, the proximity of the country to Asia, the largest consumer of LNG in the world. This proximity gives our LNG projects an advantage due to the low costs for transporting it to Asia," said a leading expert of U.K. Finam Management, Dmitry Baranov.
As for Russia's leading gas producer, it will also have to increase capacity in order to keep its position in the global LNG market in such a competitive environment. The monopolist already does not have it so easy—after Novatek's initiative to liberalize the market, Gazprom stocks fell.
All rights reserved by Rossiyskaya Gazeta.