Jaipur to host Indo-Russian gemstones meet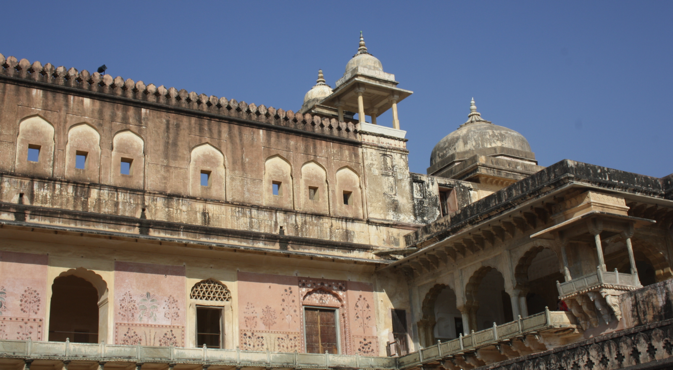 The 'Pink City will welcome Russian coloured gem buyers. Source: RIR
A gemstone buyer seller meet organised by the Gem and Jewellery Export Promotion Council will feature 15 select coloured gemstones and jewellery manufacturers from India and Russia.
The famed capital of the Indian state of Rajasthan will host an Indo-Russian coloured gemstones buyer seller meet, India's Gem and Jewellery Export Promotion Council (GJEPC) said.
The meet, which will be held on December 8-11 at the city's Hotel Lalit, aims to creating business opportunities for Indian Manufacturers and Russian traders and to explore the possibilities of trade in the gemstones category, the GJEPC, which has organised Indo-Russian jewellery summits on Mumbai, said.
Source: Itar-Tass
The meet in Jaipur will feature more than 15 select coloured gemstones and jewellery manufacturers from India and Russia, the council said in a press release.
"India's trade with Russia has been constantly growing and Indian companies exported jewellery worth $4.43 million and coloured gemstones worth $ 1.4 million to Russia in 2012," Vipul Shah, Chairman, GJEPC said. "As always the council's endeavor has always been to create a platform to promote global trade for Indian companies. The first India-Russia BSM will provide a unique opportunity for manufacturers and traders to network as well as book orders for the coming year."
The Russian jewellery retail industry is growing with annual turnover estimated to reach around $16 billion. Indo-Russian trade in gems and jewellery trade, however, is well below potential, considering the fact that India's gems and jewellery exports are likely to touch $45 billion in 2013. Analysts believe there is a lot of potential for Indian jewellery companies to establish themselves in Russia through distribution and marketing offices, considering the heavy import duties and very limited local manufacturing in Russia.
Gems and jewellery constitute 17 per cent of India's total exports and the sector employs 1.5 million people. Jaipur is one of India's major centres in the industry and jewellers from the city have long established ties with Europe and the United States.
Leading Indian exporters and manufacturers from Jaipur will participate in the coloured gems meet, which is also aimed at bringing in importers, large retail chains and wholesalers from Russia, to boost trade opportunities and establish networks within Russia, GJEPC said.
All rights reserved by Rossiyskaya Gazeta.