The state of energy in India-Russia relations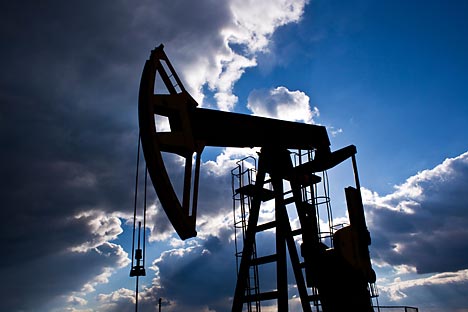 The Indo-Russian summit would have been more of a success if concrete agreements were made in the energy sector instead of a reiteration of cooperation that was mentioned in the joint-statement
The India-Russia summit that was held earlier this week can be illuminated with the diplomatic jargon – the glass is half full and half empty.
It is natural that all positive speculations before bilateral summits may not be materialized during the summit but this gap certainly gives lessons for introspection, which can help strategize future deliberations in a more productive way. The emphasis here is not that all went wrong in the summit, not that the countries did not clinch deals, not that the strategic content of partnership was not reaffirmed, but the highest level annual deliberations could have achieved more. The summit would have been more of a success if concrete agreements were made in the energy sector instead of a reiteration of cooperation that was mentioned in the joint-statement
If the energy agreements between India and Russia are put to scrutiny, particularly after 2000, Sakhalin-1 comes to immediate mind. In the last 13 years, though both the countries have made major headways in terms of arms deals including joint research, development and production, cooperation in the area of energy after Sakhalin can be termed lacklustre. The other project that comes to mind is India's acquisition of Imperial Energy. Though India has expressed interest to explore gas in Russia's western-Arctic region, nothing concrete has come out.
There is plenty of scope for cooperation in the energy sector. Russia and India perfectly complement each other with the former being an energy surplus country and the latter being an energy hungry country. To use another analogy, it seems that the bilateral relations particularly in energy sector and other 'sunrise' sectors suffer from surfeit of good intent and malnutrition of practical content. India's External Affairs Minister, Salman Khurshid, during his interview with the Voice of Russia early this month, was optimistic about the construction of a pipeline from Russia to India, the establishment of the North-South Corridor and the TAPI (Turkmenistan Afghanistan Pakistan India) pipeline. Similarly, Russian Deputy Prime Minister, Dmitry Rogozin, after the meeting of an inter-governmental commission early this month had expressed hope that the summit will be "a big success." Juxtapose this optimism with the joint statement after the summit, "The sides expressed satisfaction with the dynamic development of cooperation between JSC Gazprom and Indian companies to organise long-term supplies of LNG to India from the Grazprom portfolio." The next summit will take place roughly after one year and that may provide enough time to sort out mutual differences. But, one can ask with enough reason: why were not the differences sorted out before this summit? Obviously, there is no easy answer to this.
Somewhere, there is an Achilles' heel in the relations, which needs to be addressed. In a fairly multi-polar world, in which India and Russia are major stake holders with independent foreign policy making, it is easy to ask why the level of economic partnership does match the level of political partnership. Both the countries have good economic relations with strategic rivals, but not with each other despite having a strategic partnership. This may be characterized a paradox in India-Russia relations, a 21 Century paradox to be addressed, it is a kind of Gordian knot that needs to be untied.
The $11 billion bilateral trade may be applauded as a significant number in comparison to earlier years, but compare this to both countries' trade with US, China and EU, this number falls pale.
As big powers in the world scene with a decades-old capital of goodwill, India and Russia must go beyond the niceties of diplomacy and engage in straight talk. Perhaps they have to develop a model of rational quid pro quo. It is good and desirable to have a high content of cultural relations, exchanges, and common positions on various regional and global issues, but if they do not translate into concrete gains in all dimensions including economic, it may be difficult to sustain the old bonhomie.
In an age of economic diplomacy, in which economic cooperation trumps other relations – India and Russia need to strengthen the economic content of their strategic relations while using the mutual cultural and political capital as bedrock. Instead of squabbling as an old couple, India and Russia need to revitalize their marriage and celebrate the yearly anniversary – the annual summit – with fanfare and real satisfaction in concrete terms.
It is not to say that the annual summit went in vain without any achievement. Far from this. The annual meeting at the highest level is itself an achievement. Both the leaders reiterated their commitment to strategic partnership. The two countries signed five agreements including an agreement in energy.
As per the agreement between the GAIL and the Gazprom, Russia will supply 2.5 million tonnes of liquefied natural gas to India for a twenty-year period. India is optimistic that the volume of supply will increase in near future. Both the countries also agreed to set up a joint study group on the project of a Russia-India pipeline.
The argument is that unless something tangible, beyond defence deals, is achieved the relations may be reduced to statism. In international relations, characterized by flux, uncertainty and change, statism is an unwanted commodity. India and Russia must recognize these imperatives and act accordingly.
Dr. Debidatta Aurobinda Mahapatra is an Indian commentator. His areas of interests include conflict, terrorism, peace and development, South Asia, and strategic aspects of Eurasian politics.
All rights reserved by Rossiyskaya Gazeta.