Sistema's Indian subsidiary may be shut out of new auctions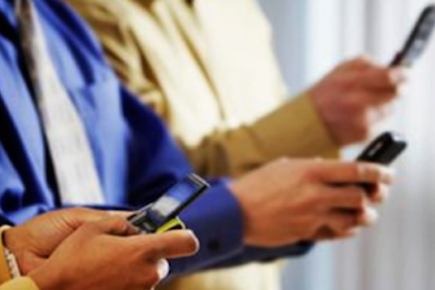 SSTL operates using CDMA technology, but frequencies were put up for auction as technologically neutral. Source: Press Photo
Sistema Shyam TeleServices Ltd may be prohibited from participating in new auctions in those districts where it won frequency rights last year.
India's Telecom Regulatory Authority of India's (TRAI) may prohibit Sistema Shyam Teleservices Ltd. (SSTL) from participating in auctions for the new 800 MHz band in eight license districts, according to a consultation paper of the regulator viewed by Vedomosti.
SSTL believes that such a restriction would be unfair. "In our opinion, these restrictions have no technical or commercial grounds," The Economic Times quoted SSTL as saying in a letter sent to the head of TRAI, Rahul Khullar. General Director of SSTL Dmitry Shukov and a representative of Sistema confirmed to Vedomosti that such a letter was actually sent.
In March 2013, Indian authorities put up for auction frequencies in the range of 800 MHz, and SSTL won a bandwidth of 3.75 MHz in 8 out of 22 license districts of India. SSTL was the only participant in this auction, where the frequencies in the range of 800 MHz, taken from the company in February 2012, by the decision of the Supreme Court, were distributed in 21 districts (the 22nd district is Rajasthan, where SSTL has been working for many years). The court annulled 122 licenses of 11 operators, which were obtained in 2008, finding that the distribution of frequencies was not transparent, and the state received an unreasonably small amount for them. As a result, SSTL decided to stop working in 13 districts – as the cost of the frequencies increased, and thus work in these districts would not be profitable, explained the operator. In those eight districts, where the company continued working, the frequencies cost $368 million (the regulatory authority refunded the $297 million that SSTL paid in 2008).
SSTL operates using CDMA technology, but frequencies were put up for auction as technologically neutral – which means that a network of any standards can be built on them, including 4G/LTE.
The final price of frequencies obtained by SSTL in March 2013 was one of the reasons for TRAI to think about implementing a prohibition against this operator to participate in the auction for new frequencies in these eight districts, according to the document.
Setting a starting price for 800 MHz frequencies in April 2012, the Indian Ministry of Communications proceeded from the assumption that these frequencies should be twice as expensive as the frequencies in the 1800 MHz range. The low range is more efficient: one base station can cover a large area, which means that there must be a lesser number of them, and network construction is cheaper. However, TRAI reduced the rate from 2 to 1.3, taking into account that a bandwidth of less than 5 MHz (three bands of 1.25 MHz) was put up for the auction, and the winner would not be able to take all the advantages of technological neutrality. In particular, no less than 5 MHz are necessary to construct a full LTE network.
In November 2012, when TRAI tried to hold this auction, there were no companies wishing to participate in it, and the regulatory authority reduced the starting price by another 50 percent. If SSTL participates in the new auctions now, and wins at least another 1.25 MHz, then it will have 5 MHz at its disposal – and that is enough for 4G, but in that case, last year's discount would seem unreasonable, TRAI believes.
In the eight districts where SSTL is operating, there are no continuous 5 MHz bands in the 800 MHz range, so even if it wins additional frequencies there, it will not be able to compose a bandwidth to launch a full LTE network, Shukov said, referring to the Table of Frequency Allocations in the Districts of India. It is possible to compose a full 5 MHz band only by "harmonizing" the frequencies – by exchanging bands with other operators, but that will cost money, he explains. Moreover, the principle of auction transparency does not involve any restrictions on participation in it, according to Shukov. The regulatory authority should not fear that SSTL will offer too low a price for the frequencies, as any other bidder may outbid the Russian company, he said.
An open discussion of the issues raised by TRAI will be held on January 27, 2014, according to the regulator's consultation paper.
First published in Russian in Vedomosti newspaper.
All rights reserved by Rossiyskaya Gazeta.