Easier visa procedure to increase Russian tourist numbers to India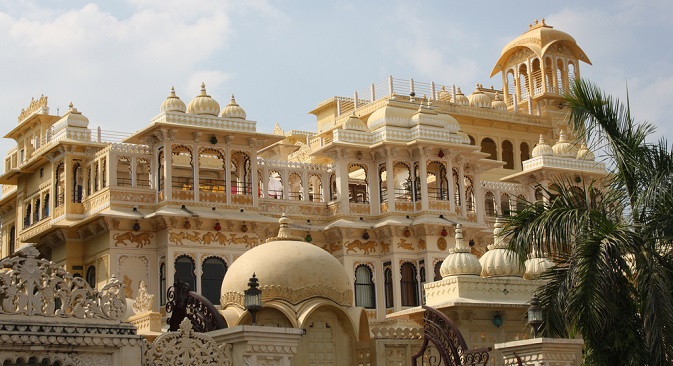 Rajasthan is a popular destination for Russian tourists. Source: Ajay Kamalakaran
Russian citizens will be able to get a visa on arrival in India from October 2014, although an electronic travel authorization needs to be obtained beforehand.
Introduction of a visa on arrival scheme in India for Russians will increase the number of Russian tourists in Indian resorts, the Association of Russian Tour Operators (ATOR) told Itar-Tass.
On February 5, the Indian government expanded the list of countries whose citizens can get visas upon arrival at the airport. The list now includes 180 countries, among them Russia. The rule will be in force from October 2014 in nine airports, including the International Indira Gandhi Airport in Delhi, Chatrapati Shivaji International Airport in Mumbai and Dabolim in Goa. Tourists should fill in the online form and pay the charges. Within three days they will get an electronic visa that will be confirmed at the airport.
According to ATOR, a lot will depend on the validity of the visa. Now Russian tourists get a six-month visa with a possibility of two visits, and many use it for long vacations in Goa. The new visa will be valid for 30 days, the Indian Planning Commission reports, yet tour operators believe that an easier visa procedure will anyway increase the tourist flow from Russia.
Meanwhile, the Russian Union of the Travel Industry says tour operators are concerned about the technical side, about whether India would be able to synchronize tourists' passing the passport control and getting visas, open a sufficient amount of desks, and arrange confirmation of virtual applications for immigration officers, that is "whether they will create comfortable operations that will prevent long lines at the airports."
According to the Union, about 110,000 Russian tourists visited India in 2012, and more than 100,000 came to India over nine months of 2013.
The most popular tourist destination for Russians remains Goa, despite the recent friction over issues such as the agitation of cabbies against tour operators. Other popular destinations include Delhi and the Golden Triangle, which includes Agra, Jaipur and the Indian capital. Locations like Kerala, Gokarna and the Himalayan regions are also likely to witness a surge in Russian visitors.
First published by Itar-Tass.
All rights reserved by Rossiyskaya Gazeta.