India, Russia to step up agricultural cooperation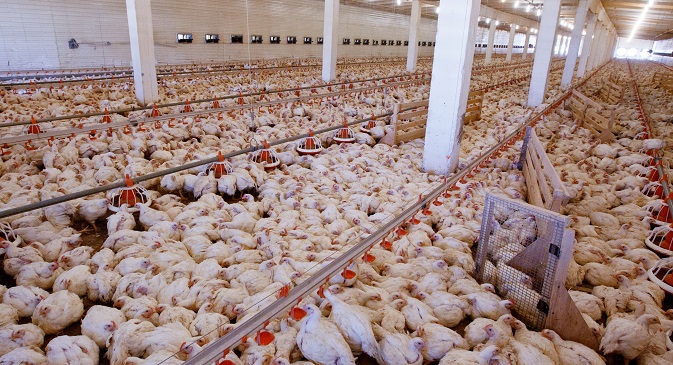 Russia would like to export poultry products to India. Source: Yakov Andreev / RIA Novosti
Russia could import egg powder, fish products and buffalo meat, while exporting poultry products and processed food to India.
Agricultural trade can be an important element of economic cooperation between the BRICS countries, said the head of Rosselkhoznadzor Sergey Dankvert at a meeting with Indian Ambassador to Russia P.S. Raghavan.
Dankvert noted that despite the strong foundation of the Russian-Indian relations, the level of bilateral agricultural trade is still very low. Rosselkhoznadzor, the Russian agriculture watchdog, decided to allow the import of Indian egg powder to the Russian market.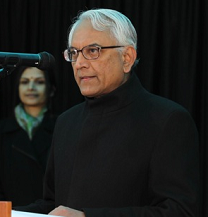 Indian Ambassador to Russia P.S. Raghavan. Source: Embassy of India in Moscow
Egg powder is in high demand on the Russian market. It is used in the manufacture of confectioners' products and semi-finished meat products, but the major item is mayonnaise—the most popular dressing in Russia for salads and such popular dishes as dressed herring and Russian salads.
Russian authorities are also planning to inspect Indian fish processing plants that are ready to supply fish and marine products to the Customs Union.
The Rosselkhoznadzor head said Russia could begin deliveries of poultry products to India, as well as highly processed food products. For a more detailed assessment of the possibilities of bilateral trade of food products, it is necessary to obtain further information about the current state of Indian agriculture, he added.
Ambassador Raghvan noted that Indian agricultural exports to different countries of the world have increased dramatically in recent years, but Russia did not figure among them. Apparently, this is due to the lack of ongoing professional dialogue in this area.
India is keen to supply buffalo meat to Russia. The largest exporter of this kind of meat, India currently exports 1.9 million tons of buffalo meat every year.
Dankvert told the Indian ambassador that Rosselkhoznadzor is conducting an assessment of risks associated with the supply of buffalo meat to Russia.
Both sides agreed about the need for an establishment of a permanent channel of information to ensure the safety of mutual deliveries of supervised products that are subject to quarantine.
The two countries are also working on a common strategy along with other BRICS members to export meat to the European Union.
All rights reserved by Rossiyskaya Gazeta.