Russian tourists urged to explore Kashmir, Kerala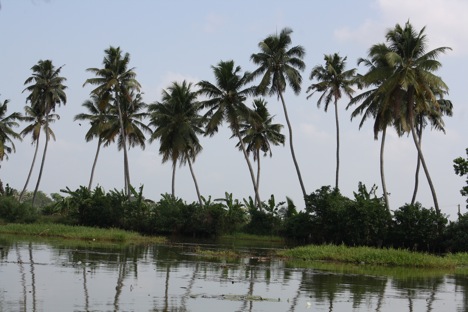 Kerala looks forward to hosting more Russian visitors. Source: Ajay Kamalakaran
Tourist traffic from Russia is growing annually but Indian tour operators believe that Russians should begin to look beyond Goa.
Despite the recent friction between local taxi drivers and Russian tour operators, Goa is still the most popular destination in India for Russian tourists.
Angela Jasmina Fernandes, Assistant Tourist Officer from Goan Department of Tourism, dispelled fears that Russians are not welcome in the western Indian state. "We are investing a lot in the infrastructure. Russians who come to Goa like to rent a car and explore the area. So we are building more parking places for them," she said.
Dattaram Sawant, General Manager of Goa Tourism Development Corporation, also agrees that the cancellation of the Indo-Russian rock festival in the state was a local political issue and not a reflection of the state government's policy towards Russian tourists.
Sheik Ismail, General Manager of Concord Exotic Voyages, is expecting a surge in the number of Russian visitors to India after the implementation of visa-on-arrival in September, 2014. He said, "India's main competitors for Russian tourists are Thailand and Sri Lanka, the countries that already have visa on arrival." Ismail also believes that with the situation in the Ukraine and a possibility of Western countries imposing visa sanctions against Russia, 20-25 percent increase in the number of tourists can be expected.
But an increasing number of Russian tourists are being urged to explore destinations beyond Goa to get a feel of real India. One such destination that is nowadays becoming more popular with Russians is Kashmir.
Muzammil Yaseen, Creative Director of Aford said, "There is a natural and cultural diversity in Kashmir that Russians appreciate. The number of Russians has tripled since the last season and is on the rise."
According to Yaseen, Kashmir is popular among Russians for its skiing resorts, which are much cheaper than many other for example Alps skiing resorts.
Also, with the improvement of the safety situation in Kashmir, people have more confidence in the area and travel more than they did before.
"Nowadays, there is a new trend among Russian tourists," Yaseen added. "They often celebrate New Year in Goa and then go to Kashmir to indulge in skiing."
When asked about the issues that need to be solved to increase the number of Russian tourists to Kashmir, Yaseen replies that accommodation and service levels need to be improved.
He said, "We are building medium-priced hotels and hostels, we try to tend more to middle class people travelling to our state. We also offer more food diversity to make tourists, in particular Russians unaccustomed to spicy food, feel more comfortable in our state."
Kerala is another Indian location that attracts a growing number of Russian tourists.
Harish Mathur, President of Concord Travels & Tours, believes that the south western Indian state has a lot to offer including beautiful landscapes, historical heritage and quality Ayurvedic treatment. In his opinion, with improvement of infrastructure and modernization of facilities for tourists, Kerala stands a high chance to increase a number of tourists.
Mathur has visited Russia several times and has a good idea about how the Russian mindset works.
He believes the main reasons why Russians are set on going to Goa and tend to ignore other destinations are the mindset of Russian tourists, lack of proper marketing and charter flights to other Indian locations. Goa is a well-marketed area, and there are direct flights to Goa from different Russian cities, he said.
"So in the end many Russians are stuck in Goa and don't have a chance to broaden their outlook of India," Mathur said. "There should be more, say, Delhi-Jaipur-Agra, and then Goa tours. There are also areas like Rishikesh where people go for spiritual tourism, Kerala, Rajasthan, Gujarat, Karnataka, Tamil-Nadu and many other places worth visiting."
All rights reserved by Rossiyskaya Gazeta.