India gains huge price advantage from Uralkali potash purchase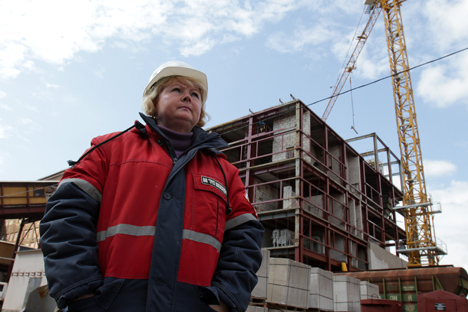 A year ago, Uralkali sold potash to India at $427 a tonne, and since October due to devaluation of the rupee, $375 a tonne (a reduction of 14.1 percent). Source: PhotoXPress
Russia's top potash manufacturer decision to sell 800,000 tonnes of soil nutrient to IPL at $322 per tonne saves India massive forex.
Uralkali the world's largest potash producer by output, agreed to supply 800,000 tonnes of the fertiliser to India between April 2014 and March 2015. In a clear advantage for India, Uralkali will sell the soil nutrient to Indian Potash Limited (IPL) at a price that is around 25 percent less than what the Indian company was paying nearly a year ago and 14 percent less than the price six months ago. The new contract, valued at $258 million, envisages the price of potash at $322 per tonne.
Analysts say that Uralkali, in driving down prices, can now only make a profit by slashing and eliminating traders' commissions. Russia's top potash manufacturer has traditionally signed long-term contracts with China and India. In January, the company signed an agreement with China for the supply of 700,000 tonnes in 2014 at $305 per tonne.
A year ago, Uralkali's supplies to India were supposed to go through the Belarusian Potassium Company (BPC, a joint venture with Belaruskali). In the first few months of 2013, Uralkali sold potash to India at $427 a tonne, and since October due to devaluation of the rupee, $375 a tonne (a reduction of 14.1 percent). After the rupture in relations with Belaruskali, Uralkali changed its strategy from "high volume price" to the opposite and ramped up production to the maximum.
But, in the new contract with IPL, the volume of the supply to India remains around the same level, although the price fell by a quarter in comparison with the first half of 2013 and by 14 percent relative to the end of the year.
At Uralkali, they did not make it clear whether the current strategy is working for the company. However, Oleg Petrov, the Uralkali director of marketing and sales, said that the company has contracted the supply of over one million tonnes to Indian consumers for 2014. India consumes approximately 3.5 million tonnes of potassium per year and the other suppliers have not made any announcements about contracts being signed for 2014-2015. Narek Avagyan from the finance company AForex notes that the current contracts with India and China do not look too promising from the point of view of getting quick profits. He said that Uralkali is forcing smaller players to play in the world market by its rules.
First published in Russian in Kommersant.
All rights reserved by Rossiyskaya Gazeta.