Sistema pondering over trading spectrum with Reliance Communications, Tata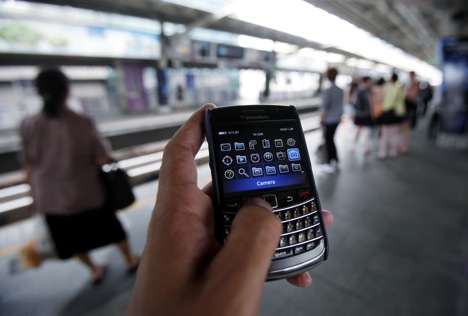 Sistema has big plans in the LTE and 4G segments. Source: Reuters/Vostock Photo
Auctions would remain the primary way for the Russian company to obtain additional spectrum in India, but the company does not rule trading with others in the CDMA market.
Looking for alternatives in the Indian market, Sistema's subsidiary Sistema Shyam Teleservices Ltd (SSTL) is exploring the option of trading spectrum with other CDMA players such as Tata Teleservices and Reliance Communications, Hindu Business Line reported on its website.
The paper cited SSTL Chief Executive Dmitry Shukov as saying that trading would be the alternative route to expand presence beyond the existing 9 circles, although the company's main priority remains acquiring spectrum through auctions.
"Spectrum trading and sharing are other options for us if we find the auction price unacceptable," Shukov told the Hindu. "In any case, telecom industry needs additional routes to get access to spectrum other than auction. It's the era of data and that depends on spectrum."
The Russian company has kept its network on a standby mode even in areas where its earlier licences were cancelled post the 2G scam, the paper said. "In some circles, we have not dismantled our network in the hope that we will be able to get spectrum and restart services," Shukov told the paper, adding that Sistema's immediate objective was to turn profitable by the first quarter of 2015. The Hindu Business Line added SSTL is planning to launch "guerrilla tactics," a new campaign from June aimed at attracting low-end users for voice telephony. The strategy revolves around providing cheap voice plans to targeted segments, the paper said.
"We want to focus on the bottom of the pyramid because this segment is underserved by incumbent players," Shukov told the paper. "Our tariff proposition and attractive customer service will hook this segment. This is very lucrative in terms of gross addition of subscribers."
SSTL has had to deal with difficult conditions in India. As a result of the 2G scam in India, the Russian company, which was not involved in the scandal, lost its licenses in 21 circles in the country. It rebid for spectrum and operates in 9 circles in India. The company has big plans in the LTE and 4G segments, which offer a great deal of potential in a country where there are over 800 million mobile phone connection and a booming market for smart phones.
All rights reserved by Rossiyskaya Gazeta.