MailRu Group co-founder invests in Flipkart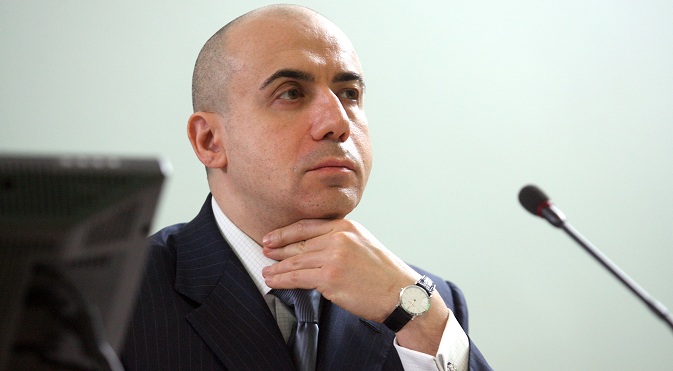 In 2012, Bloomberg Markets Magazine listed Yuri Milner as one of the 50 most influential people in the world. Source: Itar-Tass
India's largest ecommerce company raised $210 million in what was its third round of financing. Most of the funds came from DST Global, a fund owned by Russian investor Yuri Milner.
Indian online retailer Flipkart managed to raise $210 million in a round of financing led by Digital Sky Technologies Global (DST), a high-profile investment fund owned by Russian businessman Yuri Milner, who is co-founder of Internet company Mail.Ru Group.
Existing investors Tiger Global, Naspers, and Iconiq Capital also participated in the financing round, but most of the financing came from the Russian fund.
"We are excited to be a part of the DST portfolio featuring companies that are leading social and ecommerce innovators," Flipkart Chief Executive Sachin Bansal said in a statement. Calling Milner a "visionary," Bansal added, "DST brings a global perspective into each of their Internet investments along with a unique understanding of the businesses they invest in and we look forward to working with their team."
In comments carried by the Times of India, Bansal said, "among all the investors in the world, he (Milner) is the best in technology focus. He was the first to spot Facebook as a potential $100-billion (valuation) company. He has a great network of tech founders across the globe and we hope to learn from this network."
Flipkart raised $160 million in October 2013 and $200 million in July 2013. The company was valued at $1.6 billion when it raised $140 million from Naspers in 2013.
Flipkart, the largest ecommerce website in India, was founded in 2007, by Sachin and Binny Bansal, two former classmates from IIT Delhi, who were working in Bangalore. The website started out by selling books and keeping Amazon as a model. The Bangalore-headquartered company then moved into a complete ecommerce portal selling everything from fashion accessories to electronic items.
Last week Flipkart acquired Myntra, India's biggest fashion and apparel e-store, for $341 million.
Yuri Milner bought a 1.96 percent stake in Facebook in 2009 for $200 million. Through Mail.Ru, Milner has a stake in Zynga, Twitter, Spotify, ZocDoc, Groupon, 360Buy.com, Planet Labs and Alibaba.
In 2012, Bloomberg Markets Magazine listed Milner as one of the 50 most influential people in the world. The investment in Flipkart is believed to be Milner's first foray into India, a country that has still not caught the eye of the Russian private sector.
"Flipkart is one of the fastest growing internet companies globally led by visionary founders," Milner said. "It is well placed to capitalize on the significant opportunity in the fast growing Indian ecommerce market."
All rights reserved by Rossiyskaya Gazeta.