Sistema seeks clarity from Indian telecom authorities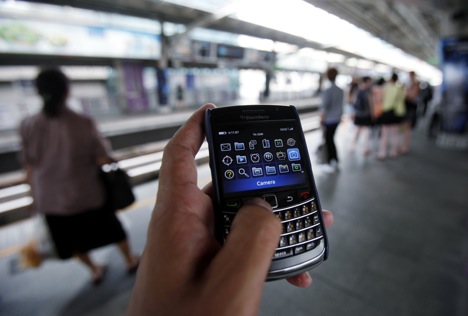 SSTL is looking to offer high-speed internet services based on 4G technology in the long term. Source: Reuters/Vostock Photo
The Russian company also said it is eager to share spectrum with other carriers in India, once the rules for spectrum trading and sharing are clear.
Sistema's Indian subsidiary Sistema Shyam TeleServices (SSTL) is awaiting clarity on rules for spectrum trading and sharing as well as auction of the 800 Mhz band, its Chief Executive Dmitry Shukov told the Times of India. Shukov told the paper that the company was eager to share spectrum with other carriers as the most preferred route to improve bandwidth access.
"It's a better idea and logical for us to increase our spectrum holding through sharing," Shukov was cited the paper as saying. "We are open to an M&A, but given the current lack of clarity, there won't be any movement on it, despite the fact that the industry is in desperate need for consolidation, with 12 players in some circles, as against the desired five, six or seven."
SSTL is looking to offer high-speed internet services based on 4G technology in the long term, the Times added. The company wants contiguous spectrum in the 800 Mhz band, according to the paper. Auctions for this spectrum band have not been held yet.
The report added that SSTL will soon launch MTS Movies, its own online movie service. It plans to offer the movies for free, in the hope that this would increase data consumption on its network. Various sections of the Indian media have reported that SSTL was pondering over trading spectrum with both Reliance Communications and Tata Teleservices.
SSTL has had to deal with difficult conditions in India. As a result of the 2G scam in India, the Russian company, which was not involved in the scandal, lost its licenses in 21 circles in the country. It rebid for spectrum and operates in 9 circles in India.
The Russian company has kept its network on a standby mode even in areas where its earlier licences were cancelled post the 2G scam. "In some circles, we have not dismantled our network in the hope that we will be able to get spectrum and restart services," Shukov said earlier this year. SSTL has stated that its immediate objective was to turn profitable by the first quarter of 2015.
Despite dealing with the regulatory problems, Sistema is bullish on the 4G and LTE segments in the country where there are over 800 million mobile phone connections and a burgeoning market for smart phones.
All rights reserved by Rossiyskaya Gazeta.