Sistema looks to offer 'smart home' solutions in India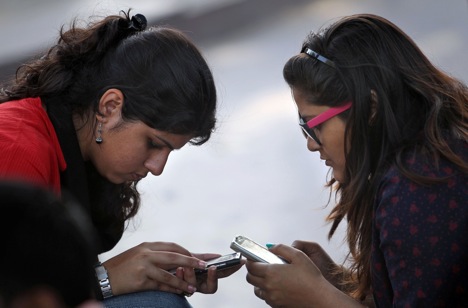 SSTL plans to roll out a Wi-Fi service plan offering 40 GB a month for Rs 999. Source: AP
The Russian company is in talks with developers of low-cost housing projects to grow data services, according to an Indian media report.
The Indian subsidiary of Sistema, Sistema Shyam Teleservices (SSTL) will approach builders of low-cost housing projects with 'smart home' solutions in a bid to grow its data service business, the Economic Times said on Wednesday. SSTL plans to market its offer Wi-Fi based broadband devices and video surveillance systems, according to the paper.
The Russian company will begin an engagement process with builders in the nine regions where it operates CDMA-based mobile services, the paper said. Amitesh Rao, director (brand & media), SSTL told the paper that the company sees strong revenue potential since the smart home solutions can be what he described as a "real value differentiator for builders." Rao added that this decision was spurred by the Indian Government's focus on affordable housing in the last union budget.
SSTL, which operates in India under the MTS brand, is preparing a campaign relying in social media and the tech blogger community to push its smart home wireless broadband solutions to both potential homebuyers and the builder community, the ET added. The company plans to roll out a Wi-Fi service plan offering 40 GB a month for Rs 999, the paper said, adding that it would offer two types of dongles.
The Russian company will also participate in real estate industry exhibitions and conduct live demos of its wireless internet devices that allow up to six people inside a one or two-bedroom flat to plug their individual laptops, tablets or smart phones to a single internet source and avoid multiple bills, according to the paper.
SSTL has had to deal with difficult conditions in India. As a result of the 2G scam in India, the Russian company, which was not involved in the scandal, lost its licenses in 21 circles in the country. It rebid for spectrum and operates in 9 circles in India.
SSTL's revenues for the April to June quarter grew by 5 percent quarter on quarter to $54.9 million, with data services making a contribution of almost 40 percent. The Russian company has repeatedly stated its immediate objective was to turn profitable by the first quarter of 2015. It has big plans in the LTE and 4G segments, which offer a great deal of potential in a country where there are over 800 million mobile phone connections and a burgeoning market for smart phones.
All rights reserved by Rossiyskaya Gazeta.