India free to use Russian weapons against Islamic State - Sergey Lavrov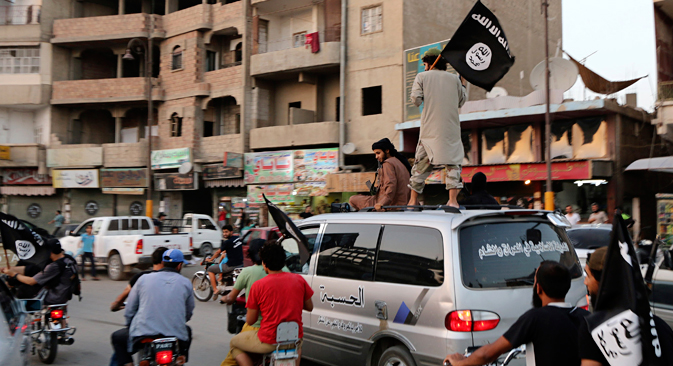 Sergey Lavrov: "As any other country, India can use weapons from Russia as well as those delivered from any other country for any goals which do not contradict international law." Source: Reuters
The Russian Foreign Minister said weapons supplied by Moscow are meant to for end use by the Indian armed forces.
India can use Russian weapons for any goals that do not contradict international law, Foreign Minister Sergey Lavrov said in a public lecture on Russia's foreign political affairs on Monday. He was replying to a question as to whether India intended to use Russian weapons to fight the Islamic State terror organization.
"As any other country, India can use weapons from Russia as well as those delivered from any other country for any goals which do not contradict international law. This is absolutely obvious," he said.
"The only restriction which we always introduce in our accords and contracts is that an end consumer should not be changed," the minister said, adding that "If we sell weapons to the Indian army, the Indian army should use them."
Lavrov noted that if armed conflict breaks out, India can use these weapons as well as American and French weapons, which they have in abundance. "India can decide to use weapons in any way which does not contradict international law and principles set in the arms trade," he added.
India has remained non-committal about joining a coalition led by the United States against the Islamic State, which controls large swathes of land in Iraq and Syria and has called for an international holy war against non-Muslim countries.
Russia has maintained that the permission of the Syrian Government was necessary before airstrikes were conducted on Syrian territory.
"Now that the Islamic State of Iraq and Levant has been appointed United States' archenemy, I'd like to recall that [ISIS militants] are the very same people that evolved and got powerful sponsorship and material support from abroad at the time of the regime change efforts in Libya and later on when the same process was attempted in Syria," Lavrov had said last month.
IS threat to Russia
Russian analysts believe the Islamic State may have played a role in a suicide attack in the Chechnya earlier this month.
Sergei Goncharov, president of the Veteran Association at the Alpha Antiterrorist Unit, told RIR that he does not consider the timing of the terrorist attack to be coincidence.
"The terrorist act coincided with the [Muslim holy] celebration Eid al-Adha, Kadyrov's birthday and Grozny Day," said Goncharov. "It was obviously planned. The suicide bomber could certainly have had links to the ISIS militants."
Information from a TASS report was used in this article.
All rights reserved by Rossiyskaya Gazeta.