Russian startup to launch 'smart printer'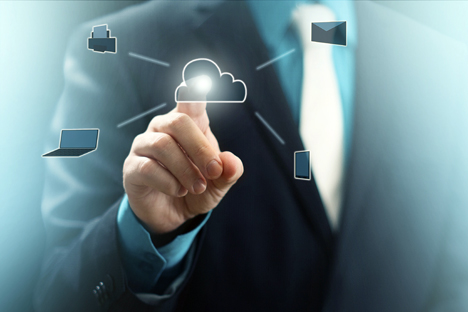 New service independently optimizes printing and repair costs, implements Cloud technology and can integrate with other printers and devices. Source: Shutterstock
The new printer can integrate with other devices, understand voice commands and even talk.
Ilya Arestov, the founder of "Pechat" (Print), the company that has developed this "smart" printer, is not pleased when people refer to his device as just another 3D printer. "I believe that my printer has the potential to change the industry for decades to come", says Arestov. According to him, the solution is much cheaper, works much faster and provides greater savings than the competitors. However, some experts think the project will probably have some difficulties in entering the international market as a lot of established global producers have similar ideas.
Faster printing equals cheaper printing
Pechat, a modular set of devices and programs, is designed to organize workflow. More than 200 people from the CIS, United States and Europe have worked on the project over the past 10 years.
The service independently optimizes printing and repair costs, implements Cloud technology and can integrate with other printers and devices. It understands voice commands and can even communicate with people.
At this point, the project is intended for medium and large companies with a print turnover of one million sheets of paper a year. However, Pechat will also be available to ordinary consumers in the near future. The developers plan to bring the project to the European and U.S. markets by the end of 2017 and to countries in the Eastern Hemisphere in mid-2018.
The latest prototype of the device in its final form was built in June 2014. Pechat can reduce printing costs and increase printing speed. Essentially, the Pechat suite consists of a printer and print server that can be installed and integrated into any solution or structure.
A print server is a small device to which any number and any brand of printers, multifunctional devices or scanners are hooked up. The service can be integrated with a monitor, television, keyboard, mouse, camera or even a payment receiver. Documents can be submitted for printing from various interfaces and printers can be accessed through the Cloud or any device.
Users can work with documents without hooking the printer up to the print server, but the printing process itself will not occur. For security, electronic keys can be installed from an encryption system or biometric access system.
Printing around the clock
The printer that comes in the suite is designed to handle large numbers of documents. Printing speed ranges from 210 to 410 pages a minute, reducing costs to as little as 0.038 rubles ($0.023) per page. With a cooling module, the printer has the potential to print even more rapidly.
The printer can be set to print around the clock, even if the computer is off. All of the service's devices can be connected with other printers and print servers, even without an Internet access. They can also store all documents for later upload to the Cloud, and they can comprehend more than 10,000 words and expressions in voice commands.
"The project has always been profitable," Arestov says. "We earn and we spend every day. We did almost everything using our own money. Now we are open to investment and ready for criticism, complications and major capital funds. We need investment to qualitatively finish testing before serial output."
The developers will test a batch of 100 devices prior to commencing serial production at several large companies in the Khanty Mansiysk Autonomous Area located in Siberia over a nine-month period. Once testing is complete, they plan to produce 10,000 units.
Strategic Business Development Manager at Intel Vadim Sukhomlinov thinks the project will probably have some difficulties in entering the international market. "The idea of a Cloud printer is not new as such," Sukhomlinov says.
"There are some professional solutions, such as the Lantronix xPrintServer as well as the DIY ones, such as the Raspberry Pi. A lot of famous global producers – for example, Google, Epson, HP and other manufacturers – have similar ideas." In Sukhomlinov's opinion, whether or not the start-up is successful will depend on its promotion strategy and implementation strategy, such as its sales channels and integrators.
All rights reserved by Rossiyskaya Gazeta.