India may switch from Rafale to Russian jets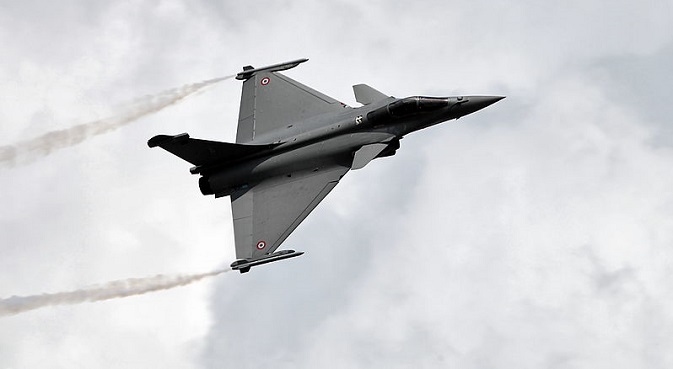 Rafale aircraft. Source: Vitaly Kuzmin / wikipedia.org
Instead of 126 Rafale aircraft, India can buy 255 of the latest Indian produced Tejas fighter jets and Russian made Super Sukhoi-30 and MiG-29K.
The Indian Ministry of Defense may refuse to purchase French Rafale fighter jets and instead purchase the Russian Su-30MKI, wrote The New Economic Times on Friday.
Among the reasons that have led the Indian defense establishment to think about cancelling the contract with Rafale, which won the tender in 2012, the paper calls the increased prices being asked for the jets, as well as the reluctance of France to transfer latest technologies to the Indian side. In addition, if India pays more money for the Rafale aircraft, this could lead to a reduction in funding for their own Tejas and AMCA fighter jet development programs.
"It is well known that Dassault Aviation, producer of the Rafale, is reluctant to guarantee the performance indicators of aircraft manufactured under license by the Indian company Hindustan Aeronautics Ltd (HAL), despite having received a request for proposal, seeking the transfer of technologies," says Bharat Karnad, an analyst at the newspaper.
According to the analyst, the Su-30MKI costs about 50% less than the Rafale aircraft. According to Mr. Karnad, for the $12 billion, which India originally planned to spend on the multi-role fighter jets for the Indian Air Force, instead of 126 Rafale aircraft, the country can buy 255 of the latest Indian produced Tejas fighter jets and Russian made Super Sukhoi-30 and MiG-29K. Moreover, India would also realize savings in logistics, training of pilots and maintenance costs, as the HAL Company already produces the Su-30MKI under license.
In addition, this transaction has been overshadowed by the problems involving the delivery of two Mistral helicopter carriers. The first Mistral amphibious assault ship, the Vladivostok, the French were supposed to transfer to the Russian Navy on November 14. However, French President Francois Hollande had previously decided to delay the delivery of the Vladivostok, citing the current situation in Ukraine.
First published in Russian by RIA Novosti.
All rights reserved by Rossiyskaya Gazeta.