Rosneft in talks to acquire almost half of Essar Oil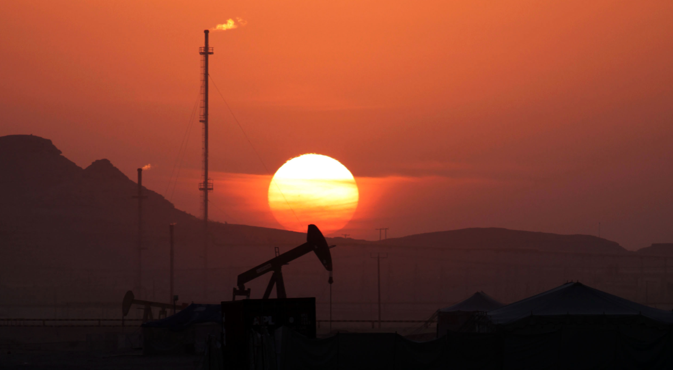 In December 2014, Rosneft and Essar signed an agreement for the supply of 10 million tons of crude oil annually for 10 years. Source: AP
Rosneft, the Russian energy giant, is in talks to acquire a strategic stake of almost half of Essar Oil's equity, having been offered 50% minus one share by the company's owners, the Economic Times newspaper reported.
Rosneft is in talks to acquire a substantial strategic stake in India's Essar Oil – 50% minus one share, the Economic Times Newspaper reported, citing sources in the top-management of Essar Corporation.
"Currently negotiations are being held with the Russian oil giant," the newspaper's source said. "For the 50% minus one share package, the Indian company expects to receive $7-8 billion."
According to ET's source, the next working meeting of representatives of the Russian and Indian companies will be held in London in early April.
However, "It is not known whether Rosneft will agree to fork out such a huge sum that Indian side is demanding," the source said. "This is almost three times higher than the current market capitalization of Essar Oil, which stands at $2.7 billion. Moreover, at the beginning of September 2014, the company had debts amounting to $3.6."
Elaborating on details of the proposed transaction, the source said Rosneft would be able to pay for this stock partly in cash and partly in the form of crude oil – delivered at a significant discount to Essar, and then processed into oil products and sold."
Rosneft on Wednesday declined comment on the Indian newspaper article.
In December 2014, during Russian President Vladimir Putin's visit to New Delhi, Rosneft and Essar signed an agreement for the supply of 10 million tons of crude oil annually for 10 years. This agreement has created the framework for cooperation between India and Russia in the oil and gas sectors. Even with the current low oil prices, this deal will increase trade between the two countries by $5 billion, a 50% increase in bilateral trade compared to 2014 ($9.5 billion).
The Russian energy giant currently has more than $20 billion in available cash, as well as reserved lines of credit of up to $6 billion. The company's revenues in 2014 amounted to more than $146 billion. However, it has the largest short-term debt of any other corporate borrower in Russia, and has to deal with many other problems as well. To cope with the decline in crude oil prices, which have reached historic lows, the company decided to reduce its capital investments for 2015 by 30%, compared to the year 2014 (estimated at $14-16 billion).
Rosneft closed its largest and most critical short-term obligations in February this year, and now its liquidity situation is quite strong," said Yulia Pribytkova, senior vice president and analyst at Moody's Investors Service. Nevertheless, Pribytkova believes that Rosneft will not make any large acquisitions at this time, without having access to international capital and money markets, unless such a purchase is approved and funded by the state."
Essar Oil is a division of the diversified Essar Group, with interests ranging from steel to petroleum, natural gas and marketing. Headquartered in Gujarat state, Essar Oil owns the second largest private oil refinery in India, in the city of Vadinar.
First published in Russian by TASS.
All rights reserved by Rossiyskaya Gazeta.