Company unveils first Russia-India metal working machine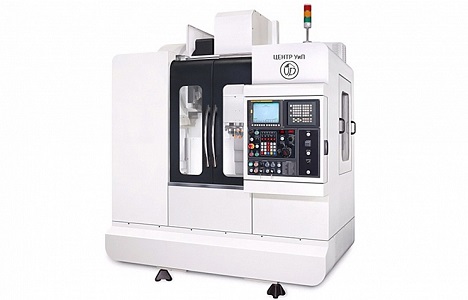 The metal working machine with computer numeric control (CNC). Source: Ural Engineering Corporation 'Pumori' press service
A joint India-Russia venture to produce machine tools unveiled its first metal working machine with computer numeric control (CNC) at Perm, the Ural Engineering Corporation – 'Pumori' revealed.
The Ural instrument-'Pumori' company from Perm unveiled the first joint Russia-India metal working machine with computer numeric control (CNC), the Ural Engineering Corporation 'Pumori' told TASS.
"Production of metalworking machine tools in Russia using local parts has helped to reduce costs and create an alternative to imported equipment," Alexander Balandin, Director General of the corporation, told TASS. "The project is viable only because of localization of production, which means the creation of new jobs in the Perm region," Balandin said.
Another model of the same machine will be unveiled in 2015, along with at least 20 other models, for which an assembly center will be created at Perm.
The Russian machine tool producers began partnership with the Indian Ace Manufacturing Systems (AMS) in 2007, with delivery of CNC machining centers to Russia. The agreement on the assembly of Indian metalworking machines in Russia was signed in December 2013. The AMS set up the framework, and required components have been manufactured in the Perm region.
AMS is part of ACE Micromatic Group, India's largest manufacturer of CNC horizontal and vertical machines. The main importers of Indian machine tools are Brazil, Germany, Spain, UK, Japan, Egypt and the United States, which have imported over 200 units of equipment.
"High quality requirements meant careful selection of manufacturers and suppliers," the Corporation said. "The metalworking machine produced in Perm has passed all the necessary tests."
This is not the first collaboration between Ural corporations and foreign partners. The first Russian-Japanese CNC lathe started at the International Industrial Exhibition "Innoprom 2013" in Yekaterinburg. The corporation has manufactured and sold over 30 pieces of equipment in Russia.
First published in Russian by TASS.
All rights reserved by Rossiyskaya Gazeta.