India banks on trusted Russia for defence equipment - Russian military expert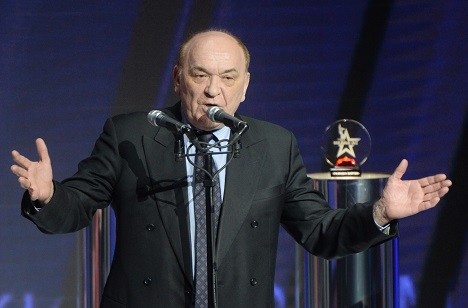 Viktor Baranets. Source: Kirill Kallinikov / RIA Novosti
The Indian decision to buy 197 'Kamov' helicopters from Russia is a good one, because the machine is superior. It also indicates that Indians perceive the Russians as reliable, long-term partners, expert Viktor Baranets says.
The decision to purchase 197 'Kamov' helicopters shows that the Indians perceive the Russians as reliable, long - term partners, and that they have learnt from the episode with the 'Mistral', believes military analyst Viktor Baranets.
"This is a unique machine. The Indians were very exacting during the tendering process, checking its tactical and technical characteristics. This is a modular, multi-functional aircraft: it can be used in fire-fighting and emergency situations, by commandos and by medical staff. It can be easily modified for necessary tasks. The Indians placed a high value on this," said Baranets. "Also, the helicopter's other characteristics; speed, height at which it can fly, flight controls, reliability and engine capacity; were superior to the others, including the helicopters from the French-German concern. The Indians have made the right choice", Baranets, said in an interview on Radio Sputnik.
According to Baranets, military-technical cooperation between the two countries is only going to become closer in the future.
"We will continue to strengthen and enhance our relations with India's military-industrial complex which, incidentally, is at the forefront in a number of fields, particularly in electronics. Whatever people are saying, in the region, India is in a very strong position," he said. "No wonder that we turned to them to make the internal parts for our newest T-50 fighter, and the Indians have made a world class product", Baranets observed.
Baranets is certain that India's decision was influenced by its history with the 'Mistrals'.
"It has affected them twice. Initially, India wanted to buy a large batch of French fighters. And when the French and Indians were almost shaking hands on the deal, the Indians learned that France has taken such a provocative, I would even say vile position on the "Mistral", that India's leaders openly said that we do not need such a partner," he said. "When the tender started for a helicopter, then, of course, this factor was also taken into account by the Indians."
"I must say that India looks into the very long term, and it is banking on Russia as a long-term partner: India has ordered our anti-aircraft missile systems and they are negotiating the purchase of Sukhoi fighter planes. Our newest T-50 fighter is, in fact, a Russian-Indian joint production, like the supersonic anti-ship cruise missile BrahMos is also a joint production. India sees Russia as an honest partner, we will never let them down," concluded the military analyst.
First published in Russian by RIA Novosti.
All rights reserved by Rossiyskaya Gazeta.