India ready to invest more in oil exploration in Siberia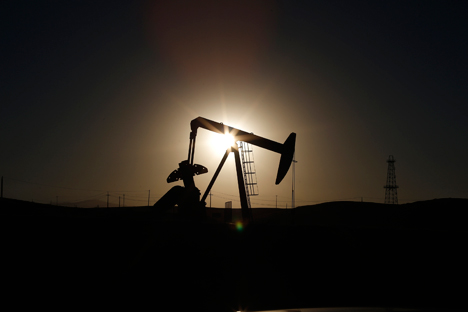 India is seeking energy security for development. Source: Reuters
Indian companies plan to increase their investment in a bid to expand their presence in the oil and gas sector in western Siberia's Tomsk Region. Such investments would also revive the local economy and restore services.
Indian public and private companies are considering investments in various oil and gas production sites in the Tomsk region of Siberia, Pundi Srinivasan Raghavan, India's Ambassador to Russia, told Tomsk information agency NIA Tomsk.
"Today we are considering all possibilities of cooperation. This includes investments in production facilities, cooperation in the field of liquefied natural gas, medium and large projects, said Raghavan. "ONGC (Oil & Natural Gas Corporation), which has bought Imperial Energy, is currently in talks with Gazprom and Rosneft to expand cooperation. Another of our companies, Oil India Limited (OIL), which has also made investments in the Tomsk region, is interested in expanding the investment. Of course, if there are still some opportunities in the Tomsk region, our companies will be happy to use them, especially because they are already present there," Raghavan said.
The Indian government fully supports the efforts of Indian companies to gain resources in the oil and gas sector, because India is seeking energy security for development, Raghavan said.
During their meeting in New Delhi in December 2014, Indian Prime Minister Narendra Modi told Russian President Vladimir Putin that India was interested in a significant expansion of its cooperation with Russia in the field of hydrocarbons. "Russia is a superpower in this area, while there is a huge lack of this resource in India. And that is why we are interested in long-term strategic partnership with Russia in the field of hydrocarbons," Raghavan said.
The Imperial Energy Group is now part of the Indian state corporation ONGC Videsh Limited (OVL). Imperial Energy is a group of independent companies operating in the Tomsk region. It includes two oil and gas companies (LLC 'Nord Imperial' and LLC 'Allianceneftegaz') and service companies (LLC 'Rus Imperial Group' and 'Imperial Frac Services,' 50% of assets of which belong to Imperial Energy, and others.).
The Irish company PetroNeft transferred 50% of its stake in Tungolsky license №61 in the Alexandrovky part of Tomsk to Oil India in July 2014, for exploration and production of oil. Petroneft owns two licenses for oil and gas sites in the Tomsk region and operates in Russia through the subsidiary LLC 'Stimulus-T'.
Under terms of the acquisition of assets agreement with Petroneft in Tomsk, OIL has allocated $45 million for the development of 'Stimulus-T'.
The Tomsk region has a significant number of mineral resource users, including several with foreign capital (from Sweden, Germany, Australia and Kazakhstan), which are experiencing difficulties in fulfilling license agreements, because of lack of investment. Their assets may be of interest to Indian investors.
Among these companies are JSC 'Tomko', LLC 'Svepko', LLC 'Petrogrand', LLC 'Tomsk oil and gas company', LLC 'Sibir Petroleum', and LLC 'Tomskgeoneftegaz'. All of these companies have stopped drilling activity in the last few years.
All small subsoil users of the Tomsk region are experiencing financial problems. These problems affect not only the local and regional budgets, but also the capital-intensive services market, which is stagnating.
All rights reserved by Rossiyskaya Gazeta.