L&T looks to enhance defence and nuclear collaboration with Russia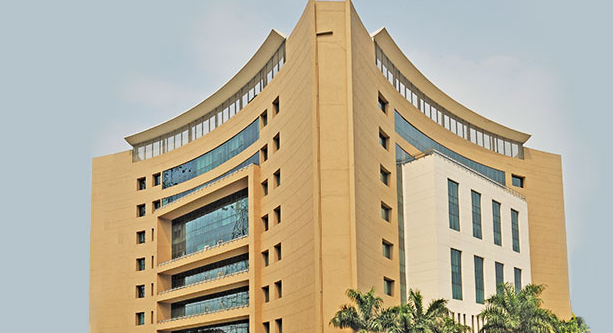 Madhukar V Kotwal. Source: Press Photo
L&T is an Indian multinational and major technology, engineering, construction, manufacturing and financial services conglomerate, with global operations, participating at the SPIEF 2015. Madhukar V Kotwal, President, Heavy Engineering with the company, spoke with RIR about the Forum and India-Russia collaboration, in critical infrastructure areas and in the defence and nuclear sectors.
L&T has had a strong presence in Russia for quite some time now. Can you tell us what your biggest projects are in Russia and the CIS?
L&T's involvement in the Russian Federation covers approximately two decades. This includes turnkey construction of residential townships and hotels. Recently some specialized reactors and separators have been supplied to TAIF-NK, Nizhnikamsk.
How does L&T's future look in the CIS region? Are you planning to take part in any major infrastructure projects?
L&T has been playing a pioneering role in manufacture of critical equipment and construction of nuclear power plants in India and is also a significant player in specialized defence equipment. We are looking forward to a significant involvement with Russian organisations for India's defence& nuclear programs.
Is L&T planning to partner with Russian companies to support Narendra Modi's 'Make in India' initiative?
The 'Make in India' initiative offers many significant opportunities for L&T, especially in the fields of defence and nuclear power. Russia's technical expertise and L&T's cost effective engineering and manufacturing base can form a formidable combination in the international market.
In what ways can Russia be a part of 'Make in India'?What advise would you give to Russian companies that want to be involved in the 'Make in India' initiative?
The Indian Government is primarily focussing on development through growth in Infrastructure, Defence and Power. A distinct policy shift which has already taken place emphasises an increased role for the private sector in India. Russia has already played a major part in supply of defence equipment to India. Further, during Mr. Putin's visit, it was declared that Russia will enable setting up of 10-12 nuclear reactors in India.
The manufacturing landscape in India is changing rapidly, given the needs and policy incentives for FDI. Russian companies should quickly and proactively establish partnerships with suitable companies in India in both public and private sectors to take advantage of the huge Indian potential.
In the field of defence, Russian companies should set up production facilities in partnership with reputed Indian companies with established track record and financial stability.
In the field of thermal and nuclear power, railways and infrastructure development, large opportunities are emerging wherein such partnerships can be of mutual advantage.
Are bureaucratic hassles still coming in the way of doing business in India?
Indian Government is working towards streamlining the policies to improve environment for doing business in India. We do see positive action in this regard.
Would a comprehensive economic partnership agreement between India and the Eurasian Economic Union help aid India's infrastructure requirements?
No comments.
L&T along with the Moscow Metro operator was one of the bidders from the Mumbai Metro's Line 3 project. Are we likely to hear some good news?
L&T and Moscow Metrostroy have participated in the bid for Mumbai Metro Line 3 with their respective JV partners. Final results are awaited.
Where else do we see an L&T/Moscow Metro consortium building a metro in India in the future?
L&T will be participating in various Metro projects in future. Partnerships will be decided on merits.
L&T signed a MoU with Atomstroyexportto build nuclear power reactors. Have the companies followed up on this?
Although there has been a MoU signed in Apr 2009 with Atomstroyexport, due to the subsequent global slowdown in addition of nuclear power facilities, no business has been as yet transacted.
L&T has a substantially expanded integrated manufacturing base at Haziraincluding a state-of-the-art heavy forgings facility setup as a JV with NPCIL.
L&T is keen to partner with Rosatomfor manufacture of heavy nuclear grade forgings and equipment including reactors, pressurisers and steam generators in keeping with the 'Make in India' initiative.
We are in discussion with concerned organisations in this regard.
All rights reserved by Rossiyskaya Gazeta.