Pharma can power intra-BRICS trade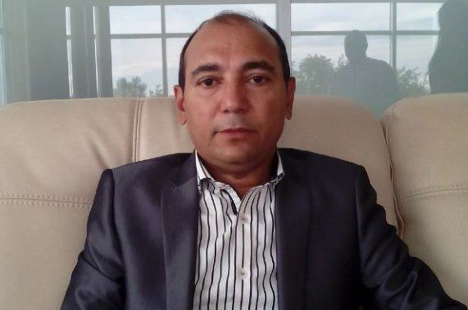 BP Singh, General Director of Coralmed Group. Source: Press Photo
Coralmed pharmaceutical company plans to expand its operations and drive growth within Russia by local repackaging of its products, followed by complete technology transfer to local manufacturers, said BP Singh, General Director of the company, in an interview to RIR.
How do you assess the state of the Russian pharmaceutical market at the moment? Last time we talked it was a time before the economic crisis. Have you noticed changes because of the Western sanctions and ruble devaluation?
"The Russian pharmaceutical industry is always a lucrative and attractive market, despite the economic recession in the country and devaluation of national currency, caused by sanctions. We observe that the current boom is mainly due to successful implementation of the existing state strategy."
"Of the development of Russian pharmaceutical industry until 2020, this has resulted in the establishment of production of up to 60 per cent of drugs from the list of vital life-saving drugs within the country."
Has your company been affected by the crisis? What measures are you taking to undo the damage inflicted by the recession?
"It has affected us in short term liquidity but we are taking this crisis very positively and even perceiving that this crisis will open many new opportunities and doors for our company as well as for the bilateral relations between India and Russia."
"As our business partner like Simpex Pharma, Panacea Biotec Ltd and Lupin India are coming forward to make a long term strategy in supporting state program of Pharma 2020. We are confident that the foreign technology is making inroads, both through joint ventures with the participation of international pharmaceuticals majors and through Russian producers applying foreign expertise in local production."
It has been said a lot that Indian medicines had high chances of replacing Western medicines. But, according to statistics, Western medicines still remain much more popular than Indian ones even despite their higher cost. Why is this so? What can be done to change this situation?
"We always believe in the top quality and innovation, and our company's motive is to give the best quality medicine to the citizens of Russia at affordable costs."
"To take advantage of the growing Russian pharmaceutical market, several pharmaceutical majors are investing in Greenfield manufacturing projects in Russia, and Indian companies are coming forward with local manufacturing (in Russia) and are investing in domestic Research & Development to develop complex medicinal molecules locally, especially in the sphere of life-saving drugs."
"And this gives confidence to us and to the local partners to join hands together in developing new drugs with the best quality in the domestic R&D with the support of Pharma 2020 program."
The pharmaceutical industry is believed to be one of the top industries of the Indo-Russian cooperation. There is Pharma-2020 programme and pharma industry is one of widely discussed topics at the major international platforms like Indo-Russian business forums and BRICS forums. But Indian medicines occupy only 13% of the Russian pharmaceutical market. How can this be explained? What are the barriers to the development of the Indo-Russian pharmaceutical cooperation?
"We have initiated many steps in coordination with the state program Pharma 2020 starting with repackaging of our medicines in Russia especially in the field of anti-tuberculosis, and we plan to have a 100% local manufacturing in the future. And our partners are coming with a long term strategy in different stages of collaboration."
What do you expect from the upcoming SCO and BRICS forums? Will they give an impetus to a stronger bilateral cooperation, in particular, in the pharma industry?
"The Russian pharmaceutical market is continuously growing for the last five years and shares strong growth prospects with the other BRICS countries; its manufacturing base is not as developed as fellow BRICS countries, such as India and China, which have a domestic manufacturing base. So, BRICS forum plays a vital role in technology sharing to develop the indigenous Russian pharmaceutical industry, through joint ventures and technology know-how transfer. Pharmaceutical joint ventures help to boost the bilateral trade between the BRICS countries and will open vast opportunities in this line for all the five into this complicated political set-up of the world."
What are your company's plans for the future?
"For our company the growth driven area is local repackaging in first phase with our key brands and to follow up with complete sharing of technology Know How with local manufacturing."
"We are very confident about our long term business plan and trust our reliable Business partners. In Russia historically, India and Russia have a long-time close political and economic relationship and time-tested friendship. With the support and positive attitude to develop the lives of people in both the counties, we are definitely going to move forward in not only cementing the partnership in trade but also solidifying our trade traditional friendship."
All rights reserved by Rossiyskaya Gazeta.