Rosatom buys 51% of Indian company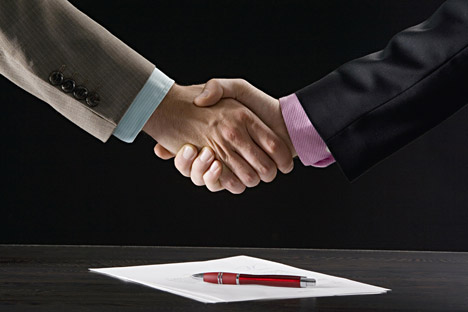 The project is currently in the pre-investment stage, intra-corporate processes are already in motion, and then we will begin the investment stage of the project. Source: Lori/Legion-Media
The overseas arm of Russia's Rosatom state corporation has acquired the majority stake in an Indian company that specializes in building radiation sterilization centres, Gamma Tech India, a newspaper reported.
Rusatom Overseas (a subsidiary of the state corporation Rosatom) has acquired a 51% stake in the Indian company Gamma Tech India Private Ltd. to work on building radiation sterilization centres in India, the Monday edition of the newspaper Indian Express said.
A network of sterilization centres will be built in the southern Indian states of Tamil Nadu, Kerala, Karnataka, Andhra Pradesh, and Maharashtra. These will be used to disinfect food and sterilize medical instruments by ionizing radiation.
"The project is currently in the pre-investment stage, intra-corporate processes are already in motion, and then we will begin the investment stage of the project," Ksenia Loskutova, representative of Rusatom Overseas told the newspaper.
A pilot centre, over an area of about two hectares, will be built near the city of Tirunelveli, in Tamil Nadu. "The project is at an advanced stage of implementation; a memorandum of understanding was signed with the Indian nuclear regulator AERB, among other permits, we also obtained approval from AERB to equip and construct the centre," she said.
Rusatom Overseas, through the UIC (United Innovation Corporation) LLC that it controls, and the shareholders of Gamma Tech, signed a shareholders' agreement in September 2014, which allowed the Russian company to become a shareholder in Gamma Tech, and obtain a 49% share in it, to work on this joint project to build a network of radiation sterilization centres in India.
Rosatom is now offering the technology to sterilize health care products and contaminated food products by radiation treatment; one of the key roles for which modern radiation technologies can be used today; to its foreign partners.
India is one of the largest centres of food production in the world, with around 600 million tons of food being produced annually. The Indian Government has authorized the use of ionizing radiation in the treatment of foods such as potatoes, onions, rice, wheat flour, mangoes, raisins, dried dates, ginger, garlic, shallots, and meat products, including chicken.
First published in Russian by RIA Novosti.
All rights reserved by Rossiyskaya Gazeta.