Bangladesh explores economic tie-up with Leningrad Region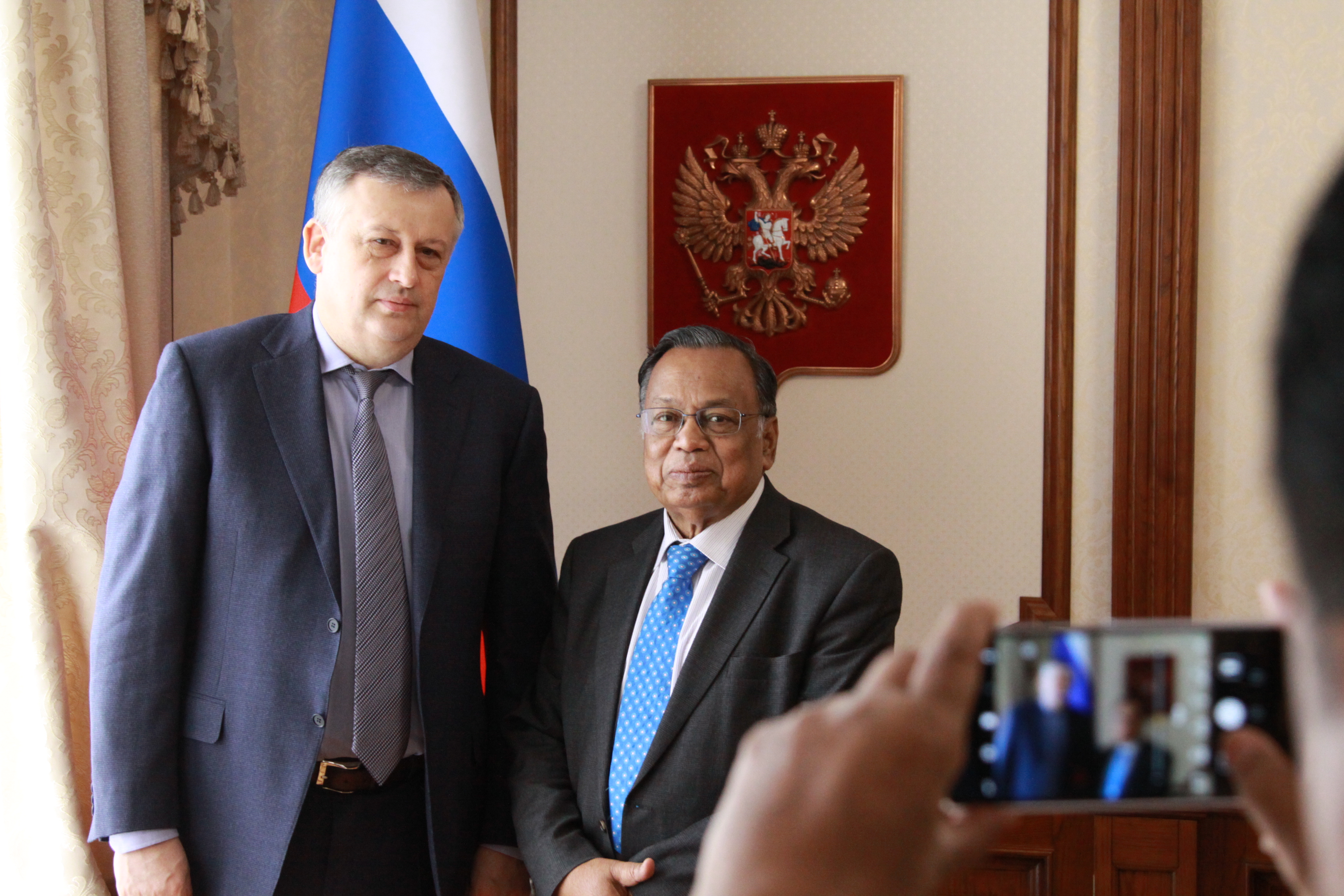 Alexander Drozdenko and Abul Hassan Mahmood Ali. Source: lenobl.ru
Leningrad Region Governor Alexander Drozdenko has invited Bangladesh to work with the region in the shipbuilding and pharmaceutical industries as well as to supply organic tea.
Bangladesh, which celebrates the 45th anniversary of the establishment of diplomatic relations with Russia this year, is exploring a wider economic tie-up with the Leningrad Region.
The sides discussed a series of measures when Bangladeshi Foreign Minister Abul Hassan Mahmood Ali held talks with Leningrad Region Governor Alexander Drozdenko on April 15.
Drozdenko said the Leningrad Region was interested in developing various mutual projects with Bangladesh. "Our foreign investment support system is one of the best in Russia," he said, according to Expert magazine. "We see the opportunities for collaboration with our Bangladeshi partners in the pharmaceutical and shipbuilding industries and we would also like organic tea from the country."
Abul Hassan Mahmood Ali spoke about the necessity of strengthening interregional ties. He asked the government of the Leningrad Region to send a delegation to Bangladesh to study the country's special economic zones. The minister also spoke of a tie-up in fisheries.
One more important area of collaboration is the recruitment of well-qualified Bangladeshi specialists. Doctors from the country could help fill a number of vacancies in the country.
Traditional ties of friendship
Abul Hassan Mahmood Ali also met his Russian counterpart Sergei Lavrov. The Russian Foreign Minister said the traditional ties of friendship with Bangladesh have always been important for Moscow. "We have regular contacts between our ministries and parliaments," he said. "There is a good opportunity now to check the implementation of the agreements which were concluded on the highest level."
The visit of Abul Hassan Mahmood Ali marks the 45th anniversary of the establishment of diplomatic ties between Bangladesh and Russia. The USSR, of which Russia is the legal successor, was one of the first states to recognize the independence of Bangladesh.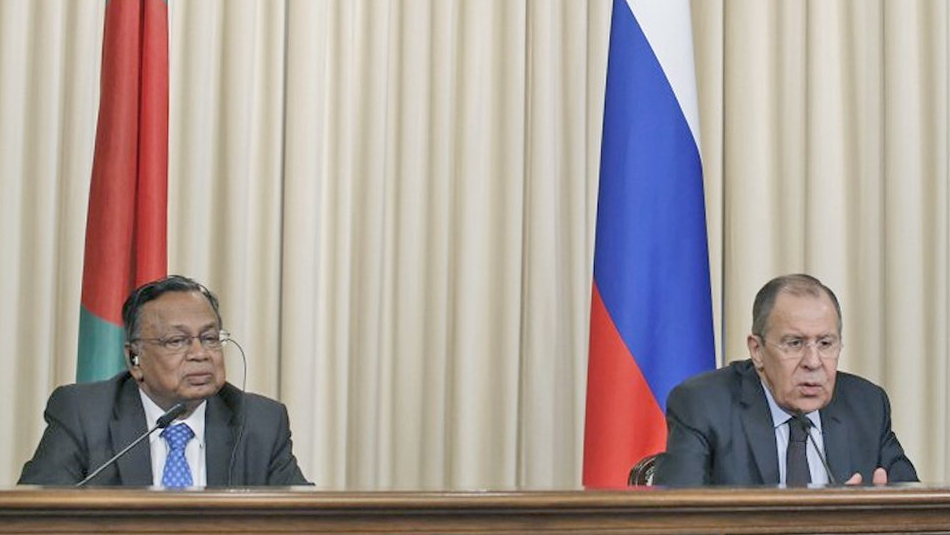 Abul Hassan Mahmood Ali and Sergei Lavrov. Source: twitter@mfa_russia
"Our people highly appreciate the support which was given by your country. The USSR always supported the economic development of Bangladesh especially in the energy sector," Abul Hassan Mahmood Ali told Lavrov.
If using any of Russia Beyond's content, partly or in full, always provide an active hyperlink to the original material.