Funds cut for Siberia gas pipeline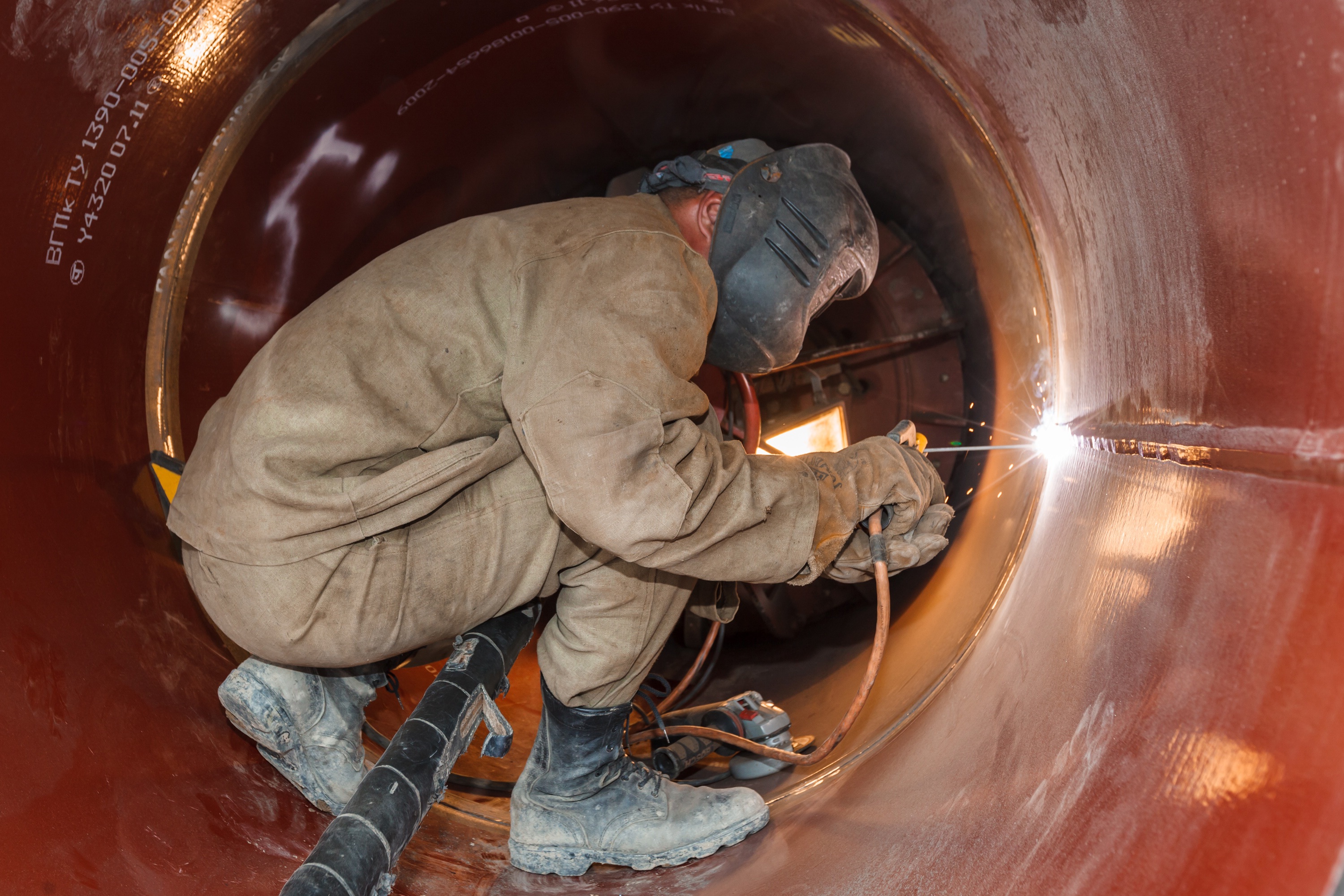 Construction of a part of the Power of Siberia pipeline.
Press Photo
Gazprom, the Russian gas monopoly will, for the second consecutive year, reduce its budget for building the Power of Siberia pipeline, through which it intends to supply gas to China. Budget cuts will also delay construction of the LNG plant to supply Japan and South Korea.
Russian gas monopoly Gazprom will, in 2016, spend 92 billion rubles ($1.17 billion) on construction of the Power of Siberia pipeline, which will supply gas from Yakutia to China. It had said in 2015 that the company said it would spend 200 billion rubles ($2.6 billion) on the pipeline, but Gazprom has had to make budget cuts right from last year. Despite the budget cutbacks, company representatives say pipeline construction is on, ahead of schedule.
LNG project
Gazprom outlined other changes in its Asian plans at the beginning of the February. It has postponed a project launched in 2011; construction of a liquefied natural gas (LNG plant) with a capacity of 10 million annual tons in the Primorye region, the primary intended customers of which would have been Japan and South Korea.
Among the reasons for postponing the project could be Gazprombank's refusal to finance it. According to the Kommersant newspaper, the decision could be related to western sanctions imposed on the bank.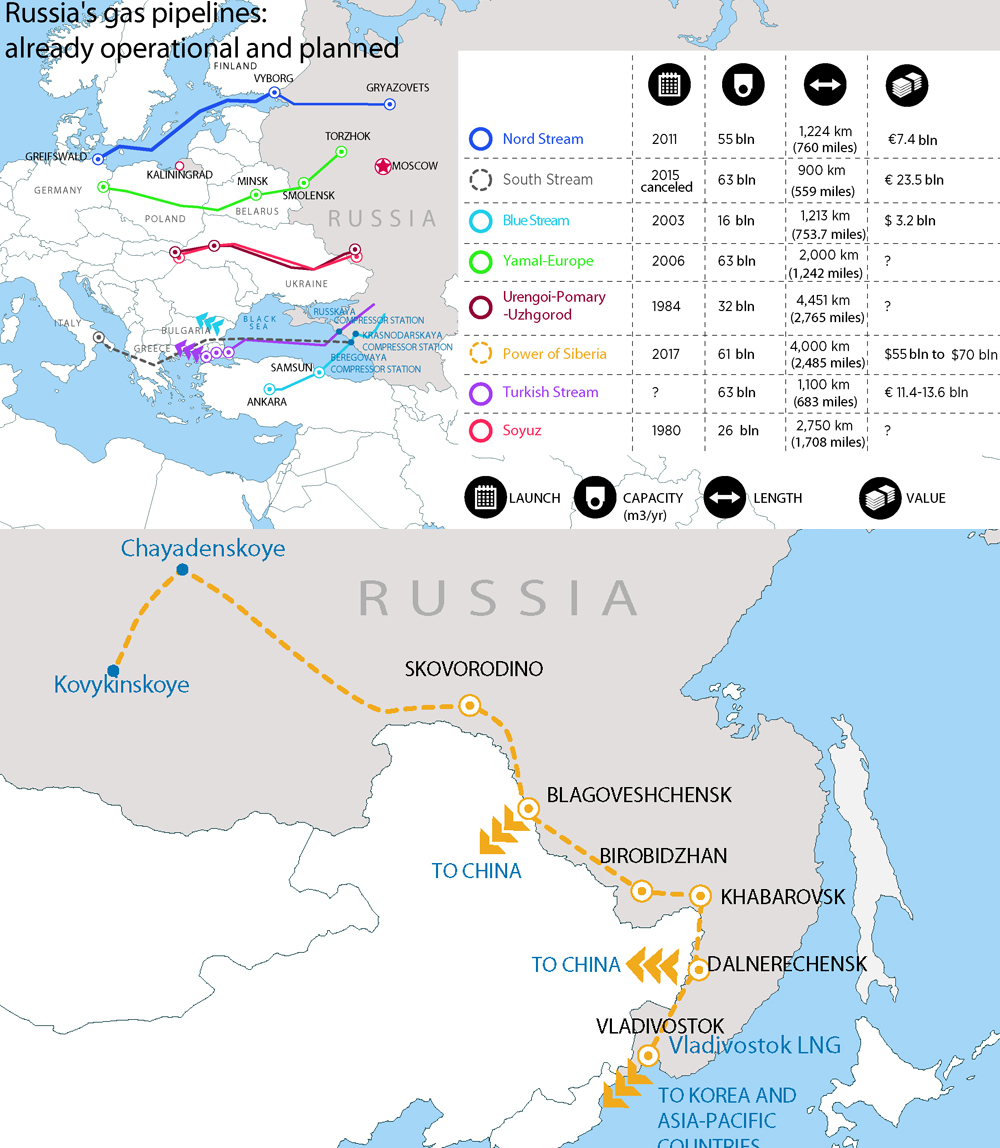 Does the Power of Siberia have problems?
Gazprom has not officially said that there are problems in the construction of the pipeline, which is to connect the Chayandinsky deposits in Yakutia to Vladivostok. Sources, however, said the project is facing serious difficulties.
It is unclear why, in April 2015, Gazprom did not calculate the cost overruns in the project and estimated that the Power of Siberia would cost just 800 billion rubles. In December 2015, Gazprom cancelled the largest tender in its history; to build 822 out of the 4,000 kilometres. This resulted in an escalation of at least 25 billion rubles.
The next problem is the fall in energy prices. Premier investment company analyst Sergei Ilyin says the Power of Siberia's break-even point is $350 per 1,000 cubic meters, but since the cost of gas is linked to that of oil, a return to this level is not expected for a while. Thus, for the project to pay off, it must be much cheaper.
Working for the future
There is, however, another point of view. Such projects take more than a decade to pay off. For example, the Druzhba pipeline built in Europe in the 1980s to export gas paid off only in the beginning of the 2000s.
"Gazprom gas for China will always be cheaper than that of its competitors, excluding transportation costs. That is why building a gas pipeline that will last for decades makes sense," said Georgy Vaschenko, an analyst at Freedom Finance.
In his view, if the pipeline is not built, Gazprom will lose an opportunity. Prices will return to $350 per 1,000 cubic meters, Vaschenko believes.
When it comes to gas supplies to South Korea and Japan, analysts believe they are unlikely to go through the Power of Siberia pipeline, since these two countries do not want to be dependent on a project involving China.
"Relations between the countries are rather difficult and it is unlikely that Power of Siberia will be used for such supplies," Ilyin said.
All rights reserved by Rossiyskaya Gazeta.