Rosneft focus on development in Indonesia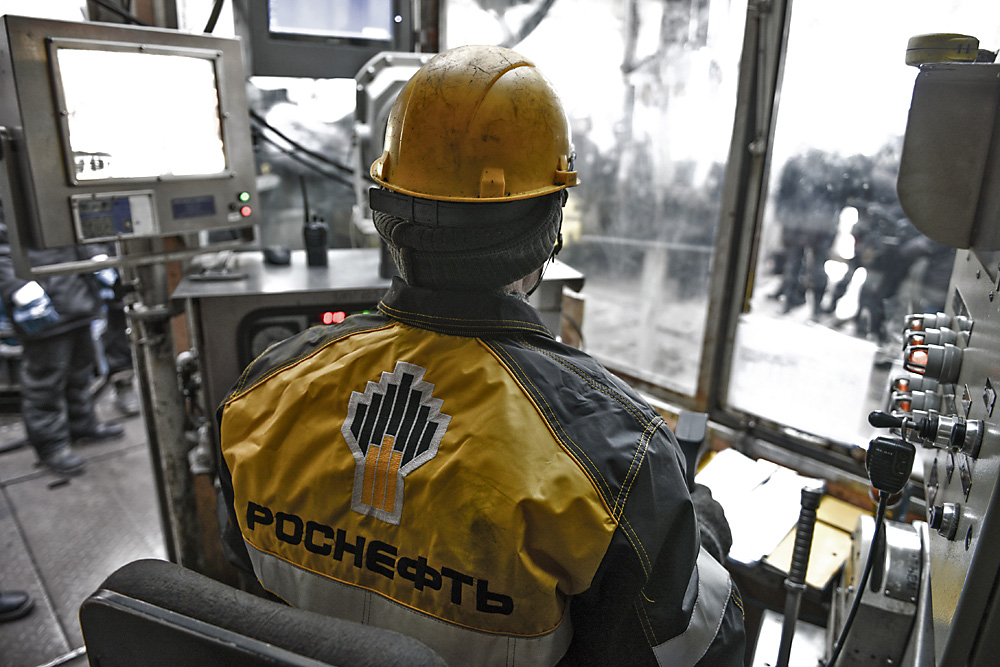 Rosneft is attempting to penetrate into a new market.
Stanislav Lazesov/Kommersant
Rosneft is aiming to expand its list of strategic partners in Asia via Indonesia, analysts suggest. Igor Sechin, head of Rosneft, proposed that the Indonesian state-owned Pertamina join his company in extraction projects in Russia, while Rosneft could deliver oil and process it in Indonesia. Analysts believe Rosneft, in trying to attract a new partner, is seeking to accelerate the already initiated sale of assets to Indian companies.
During a visit to Indonesia on April 27 Igor Sechin, president of Rosneft, offered the Indonesian state-owned Pertamina a partnership to join his company in mining and exploration projects in Russia. Rosneft is already participating in a Pertamina tender to build a second petrochemical plant in the country: the Tuban. The project involves construction of a refinery with an annual refining capacity of 15 million tons.
Rosneft is following the same path with other Asian partners as well; offering them participation in extraction projects in Russia and supplying oil, in exchange for stakes in local refineries.
Applications for participation in the tender for construction of the Tuban began in December 2015. Other than Rosneft, the Saudi Aramco (Saudi Arabia), JX Nippon Oil & Energy (Japan) and Sinopec (China) also participated in the tender process, but the outcome is yet unknown.
In Indonesia, domestic oil consumption is twice greater that the domestic production capacity (about 41 million tons in 2015). Hence the country is required to import oil products from South Korea and Singapore, in many cases manufactured from Russian oil. If this new refinery is built, it will allow Indonesia to receive Russian oil directly, and, as Rosneft noted, "this will increase the economic efficiency of oil refining in Indonesia".
Indonesia as a Russian point of leverage, when it comes to India and China
This scheme of "oil supplies in exchange for a presence in the local market" is already working with China, and is in the process of being implemented with Indian companies.
Rosneft and CNPC signed a contract in 2013 for supply of 360 million tons of Russian oil to China, worth $270 billion over 25 years, and an agreement was reached to build a refinery in Tianjin. Rosneft also wants to obtain a 49% stake in India's Essar Oil Limited, which owns refineries in India with a total annual capacity of 20 million tons, and to supply these refineries with 50% of their raw material needs.
Over the past two years, Rosneft has been seeking partners for its extraction projects in Eastern Siberia, with the Chinese being offered the first crack at these projects. When the latter showed no interest, the company started talking with the Indians. Today, agreements are at various stages of discussion for the participation of ONGC, Oil India, Indian Oil and Bharat Petro resources in the development of the Vankor and Srednebotuobinskoye Deposits.
Rosneft is attempting to penetrate into a new market – Indonesia, while also sending a signal to its partners from China and India, that the latter should speed up negotiations on the projects already agreed upon, said Valery Nesterov at Sberbank Investment Research. He said the state company Rosneft needs money to develop the Yurubcheno-Tokhomskoye Deposit and the Vankor Cluster, as well as to obtain new licences.
First published in Russian by Kommersant.
All rights reserved by Rossiyskaya Gazeta.