The migrants are coming back to Russia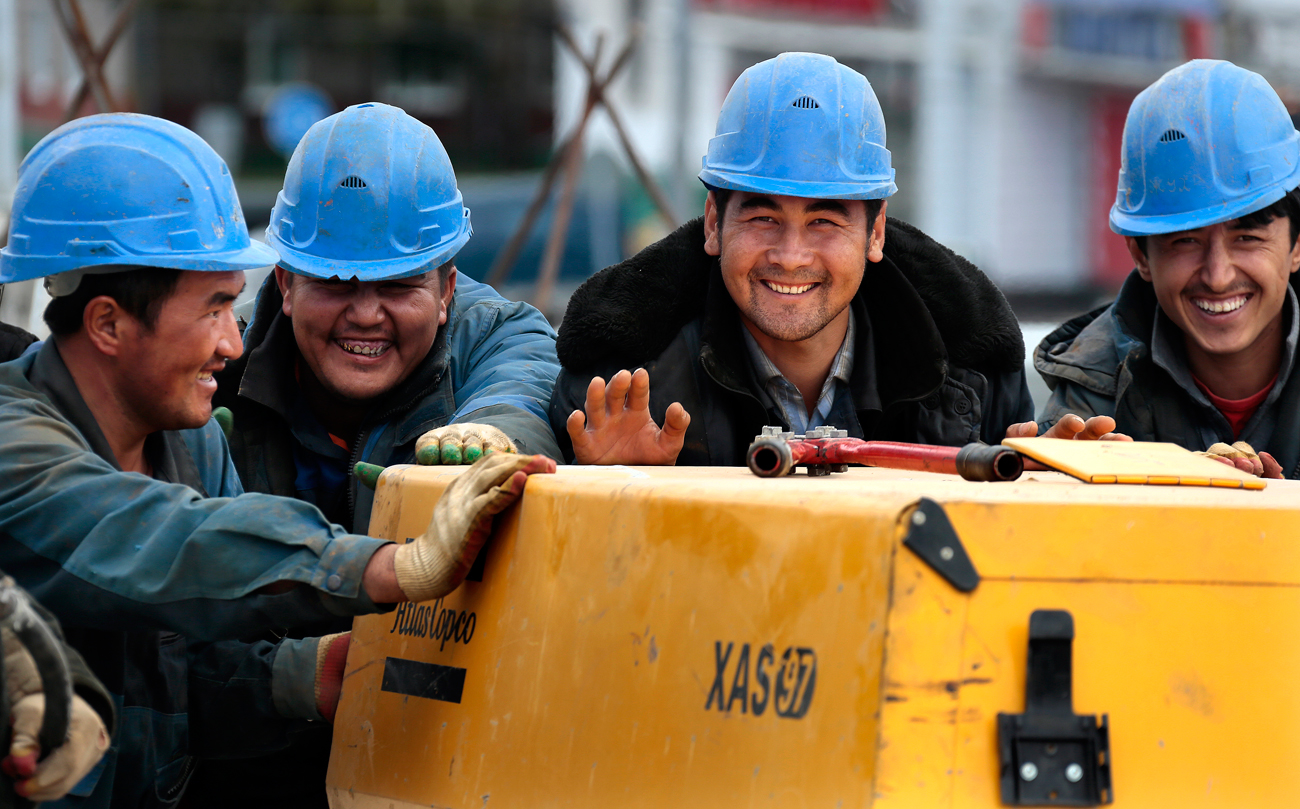 The incoming migrant population to Russia has grown and will be around 280,000.
Mikhail Metzel / TASS
Migrants are returning to Russia, a report has shown, almost to the levels prior to the economic crisis.
A report, "Monitoring the economic situation in Russia", indicates that migrants have begun to return to the Russian Federation. The report has been prepared by RANHiGS, Gaidar Institute and the All Russian Academy of Foreign Trade.
Compared to 2015, the incoming migrant population to Russia has grown and will be around 280,000. The number of arrivals should be around 600,000 people, and the number of departures should be around half that number, at 300,000 people. In the first nine months of 2016, the growth in migration amounted to nearly 200,000 people, almost returning to pre-crisis levels. In 2015, over the same period, the figure was 169,000, while in 2014 it was 185,000. The migrant population was 214,000 people in 2013.
The attraction for migrants of working in Russia has decreased because of the devaluation of the ruble. In times of crisis, the wages of migrants falls lower even in comparison with the local employees' salaries: the difference can be up to 20% (see Kommersant on November 20, 2015).
The situation went back to the initial position by restoring the exchange of migrants from Uzbekistan, Tajikistan and Ukraine. This has provided nearly half of the increase in migration in 2016. The influx of migrants decreased from the majority of the CIS countries, while the increase in the exchange of migrants from Kazakhstan remains stable.
The number of foreigners coming in from developed Western countries over the same period is on the decline; if there were 1.4 million people in 2013, there were only 567,000 people from the western countries in 2016. In particular, the number of people from Spain and the USA working in Russia decreased by almost 80% and the number of people from Britain fell by 83%.
At the end of the first nine months of this year, 1.8 million foreigners had correct documentation to allow them their right to work. The number of those people who come to Russia to do "paid work" (as indicated on their migration card on arrival) is, on average, four million people per year.
There are still around 1.3 million people who have not been fully legalised, the report said. A considerable number of those who entered the country privately also work illegally. Of those who obtained a work permit, only half of them draw up work agreements. In the first nine months of 2016, Russian immigration authorities received around 800,000 corresponding notifications.
The authors of the report see the legal barriers, such as the high cost of contractual arrangements and the amounts of monthly payments, as the main reasons for working illegally.
First published in Russian by Kommersant.
All rights reserved by Rossiyskaya Gazeta.