India hopes PM's upcoming visit to Russia will revive ties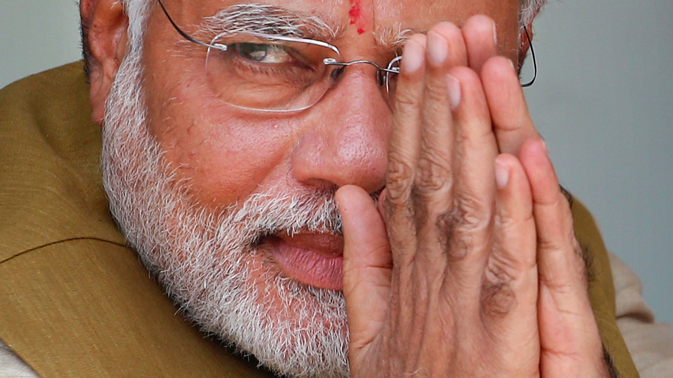 Under Modi, Russia-India relations can only improve. Source: AP
This will be Narendra Modi's first state visit to Moscow and the second to Russia.
New Delhi expects that the visit of Indian Prime Minister Narendra Modi to Russia on December 23-24 will revive bilateral relations, the country's former ambassador to Kazakhstan, Sweden and Latvia said on Friday.
"Such a visit for us to a country, the contacts with which have been time-tested and that is an old friend, is of course important," Ashok Sajjanhar said during a video link-up between Moscow and New Delhi.
"We hope that it will refresh the relations of our countries," he said.
This will be Modi's first state visit to Moscow and the second to Russia. In July, the Indian prime minister visited Russia's Ufa to participate in the summits of the Shanghai Cooperation Organization (SCO) and BRICS (Brazil, Russia, India, China and South Africa).
The diplomat said "there are a number of issues in which both countries cooperate." "This is in particular nuclear energy," he said. India has also made large investments in developing oil fields in Russia. The countries also cooperate in the military-technical area.
The ex-ambassador said India is expected to buy five Russian S-400 Triumph new generation anti-aircraft missile systems. This means that bilateral cooperation will further develop, he added.
The Hindustan Times newspaper has reported that the future contract may be worth 400 billion rupees ($6 billion). The plans could be announced during the Indian prime minister's visit to Russia.
First published by TASS.
All rights reserved by Rossiyskaya Gazeta.