Russia wants to team up with India on fast-neutron reactor project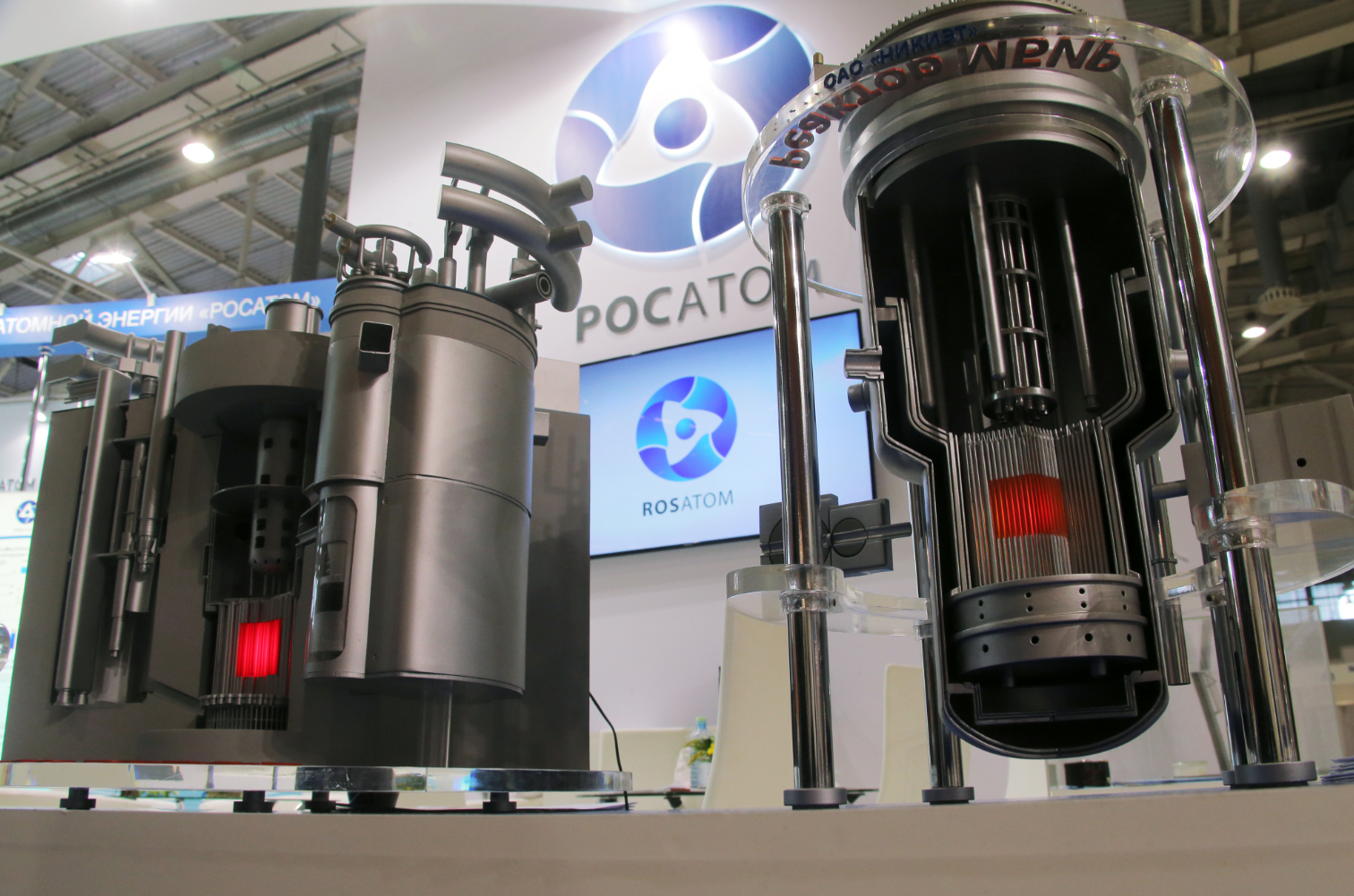 Models of nuclear reactors BREST and MBIR at Rosatom's stand at the 11th National Forum and Exhibition "Goszakaz - 2015" (state procurement) at the VDNKh national economic achievements exhibition in Moscow.
Vitaliy Belousov/RIA Novosti
Russia's state atomic energy corporation Rosatom invites its Indian partners to cooperate on the fast-reactor research project.
Moscow has invited New Delhi to participate in its fast-reactor research project, according to a Rosatom representative.
The construction of the multiobjective fast research reactor, also known by the Russian acronym MBIR, began last year at the Research Institute of Atomic Reactors in Dimitrovgrad, in Ulyanovsk region.

The project is part of a state-run program aimed at creating another technological stage for atomic energy on the basis of the shut fuel cycle with fast neutron reactors, according to Alexander Zagornov, project administrator at Russia's state atomic energy corporation Rosatom.
Zagornov, who was invited to the opening of the company's South Asia regional center in India, explained that the new development will help neutralize the major ecological issue of deactivating and processing radioactive waste, as the shut fuel cycle includes reusing the waste as new fuel.
"Transition to the closed fuel cycle, which is based on the fast neutron reactors, will lead to the solution of the five key problems — safety, competitiveness, shortage of fuel, reprocessing and refabricating the used nuclear fuel and radioactive waste — as well as in enforcing non-proliferation of fission materials and weapons technologies," Zagornov told IANS.
He added that, judging by the pattern of the fast research reactors advancement, MBIR could become world's most powerful facility by 2025. And given that such a unique institution with the high neutron flux cannot be realized on a small scale, a high cost is inevitable.
The best solution, Zagornov said, is regional "collective use centers," in which one reactor can be used by numerous international clients, adding that Rosatom invites its Indian partners to join in and become pioneers in further research into nuclear processes.
First published by Sputnik.
All rights reserved by Rossiyskaya Gazeta.