Reliable partners get Russian technology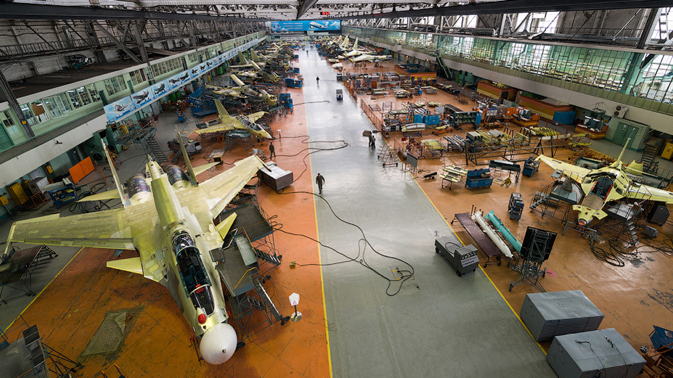 The Russian defence industry is focused on finding reliable partners, as it does not intend to lag behind in scientific and technological cooperation in the global arms market, or enter self-isolation by refusing benefits of global cooperation.
"Today Russia has hundreds of joint military ventures and technology transfer projects with foreign countries," Vladimir Gutenev, first deputy chairman of the Industrial Committee of the Russian State Duma, told RIR.
"Russia wants to use the broadest possible component base, especially for providers of third and fourth level cooperation. One of the main, promising areas for us is development of joint ventures for production of electronic components, particularly for use in the aerospace industry. In this area, we are expanding cooperation with China, Malaysia and Singapore," Gutenev told RIR.
BRICS, SCO, EEU are priorities
Among the most promising partners for this cooperation, Russian analysts said, are Latin American countries, especially Venezuela, as well as South Africa, India, and China.
In South Africa, for example, joint projects are being carried out for the ammunitions industry, India is building an export version of the PAK FA, and has outlined plans for a military transport aircraft, while in China, production of a wide-body aircraft and a new generation of heavy helicopters using Russian scientific and technological expertise is planned. Potential partners to set up joint military enterprises and high priority partners are now those countries which provide import substitution, instead of western countries and Ukraine. These are members of organizations like BRICS, the SCO and EEU: Belarus, Kazakhstan, Malaysia, Singapore, Brazil and India and China.
"We are interested in all these countries, first of all, as reliable partners capable of conducting an independent policy, and secondly, for their large markets. Russia is interested in developing a strategic partnership which is specifically focused on the long term, and on the development of a joint production base to ensure stability of supply in the future, and sustainability of good relations", Gutenev said.
Russian military equipment designers feel that future breakthrough technologies could be based on joint international projects. The world is developing so rapidly that truly unique designs built only by one company, in a single country today are very few.
"Specifically, technology transfer projects in the military sphere are gaining a global market share. In fact, Russia, as well as many countries today, is undergoing a transformation in military-technical cooperation in the classic sense of the word (sale-purchase) to the transfer of technology, and is committed to joint ventures to develop high-tech, new generation products," said Sergey Goreslavsky, Deputy Director General of Rosoboronexport.
Private Russian companies conquering the arms market
Private Russian companies are also trying to launch joint projects with foreign companies. In 2012, the Vietnam Aerospace Association signed an agreement with Irkut Engineering, having decided to use Russian technology for civilian drones, and for future defence requirements. Now, the Vietnamese Academy of Science and Technology is interested in work by the Moscow Research and Production Enterprise Taiber LLC, the company's technical director, Sergey Tytsyk, told RIR.
At the Russian Arms Expo2015, the company introduced an entirely new control system for integration into all types of unmanned systems, the SAU-9.1, which allows for take- off and landing on an airstrip in a fully automatic mode. The military hopes they can use this system to transport casualties from the battlefield, avoiding risk to pilots in extreme situations.
"We are in very close negotiations with research institutions in India and Saudi Arabia. These countries are interested in our expertise in building drones and participating in joint projects," said Tytsyk.
All rights reserved by Rossiyskaya Gazeta.