Patrol ships win popularity battle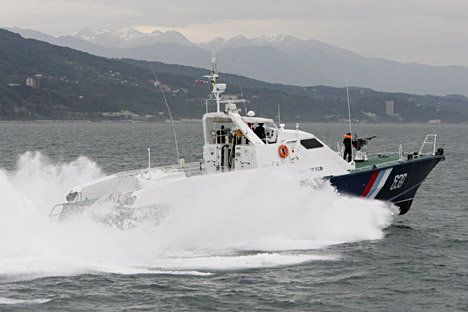 A Sobol border patrol boat.
Mikhail Mokrushin/RIA Novosti
What do Azerbaijan, Lebanon, Malaysia, Nicaragua and the Russian navy all have in common? They are all buying, or preparing to buy, Russian-made patrol vessels, which are winning the popularity stakes across global markets. The full range of Russian shipbuilders' patrol vessels are outlined in RIR.
Molniya (Lightning) class vessels (project 12418), with the Uran-E missile system, have a special place among Russia's exports. The Molniya missile boat was designed to attack enemy surface navy ships, transport and landing boats in coastal areas and the open sea. The Uran-E anti-ship missile system makes this vessel one of the most powerful in the world for its class. It is being used in Vietnam and Nicaragua.
The upgraded high-speed missile and artillery launch system, project 133RA, the Antares RA, has yet to be exported, but has attracted interest. The distinguishing feature of Antares is the presence of a powerful main generating unit and underwater wings to provide high-speed movement to intercept other craft. The boat's design extensively uses stealth technology, and makes efficient use of regular missile and artillery weapons at sea in winds up to force 5 on the Beaufort scale. The vessel can travel in these conditions at speeds of up to 40 knots.
Landing craft complete with remote piloting
Russian landing craft have great potential in the global arms market. The spectrum of designs on offer is extremely broad.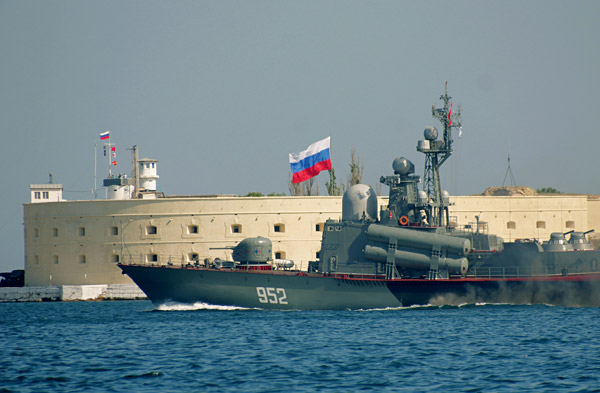 A Project 12418 Molniya (Lightning) guided missile speedboat. Source: Vasiliy Batanov/RIA Novosti
The Kalashnikov Company offers a full range of landing craft of their own design and manufacture: the BK-16 transport-landing craft, the BK-10 landing-assault craft and the BK-9 fire support vessel. These are multi-functional craft whose equipment can vary depending on specific customer requirements. Kalashnikov craft are designed to be equipped with reconnaissance drone units and state of the art weaponry, including remote control. The craft can pick up speeds of up to 40 knots and has a range of up to 400 nautical miles. Its list of tasks include patrolling, landing forces, providing fire support and carrying out guerrilla or anti-guerrilla operations.
Speed and universality
The largest demand today is not for strike, missile or torpedo boats, or even the specialized artillery vessels. Patrol boats, a special class of combat boats that successfully combine the individual advantages of artillery, torpedo and even missile boats, are most popular. These vessels can be armed with missiles but are not equipped with long range weapons; only small calibre missiles for close fights. Russian Mangust and Sobol patrol boats are for export.
Alexander Shlyakhtenko, Almaz Central Marine Design Bureau's General Director, said recently that he expects to conclude a contract with Malaysia for supply of four Project 12200 'Sobol' patrol boats by the year-end.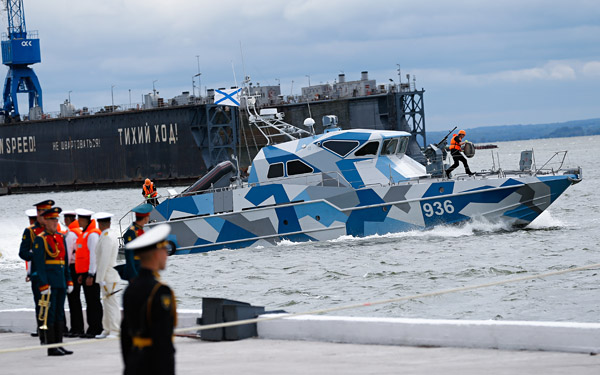 The Project 12150 'Mangust' boat. Source: Vitaly Nevar/TASS
A delegation from Angola, headed by Defence Minister João Lourenço, visited the Rybinsk Vympel Shipyard in August 2015. The Angolan military is particularly interested in Mangust high speed patrol boats.
The main reason that patrol boats are popular is their versatility and their high-speed and maneuverability. This versatility is because of the boat's design features and the installation of different weapons: short-range missiles or small calibre torpedoes, as well as universal artillery, machine-guns and grenade launchers.
In Brief
The 'Sobol' Project 12200 patrol boat is designed to protect national territorial waters and patrol the exclusive economic zone, carrying out customs, and search and rescue operations. Displacement: 57 tons; Speed: 47 knots; Crew: six. Armament: Vikhr-K missile artillery system (four missiles, 30 mm mounted AK-306 gun), 14.5 mm machine gun.

The Project 12150 'Mangust' is designed to perform the same tasks as the Sobol. Displacement: 23.6 tons; speed: up to 71 knots; Crew: four. Armament: Vikhr-K missile artillery system MANPADS Igla, 14.5 mm machine gun, 7.62 mm machine gun, grenade launchers AGS-17 and DP-64.
All rights reserved by Rossiyskaya Gazeta.