Making Ka-226T in India to boost Russia's South Asian markets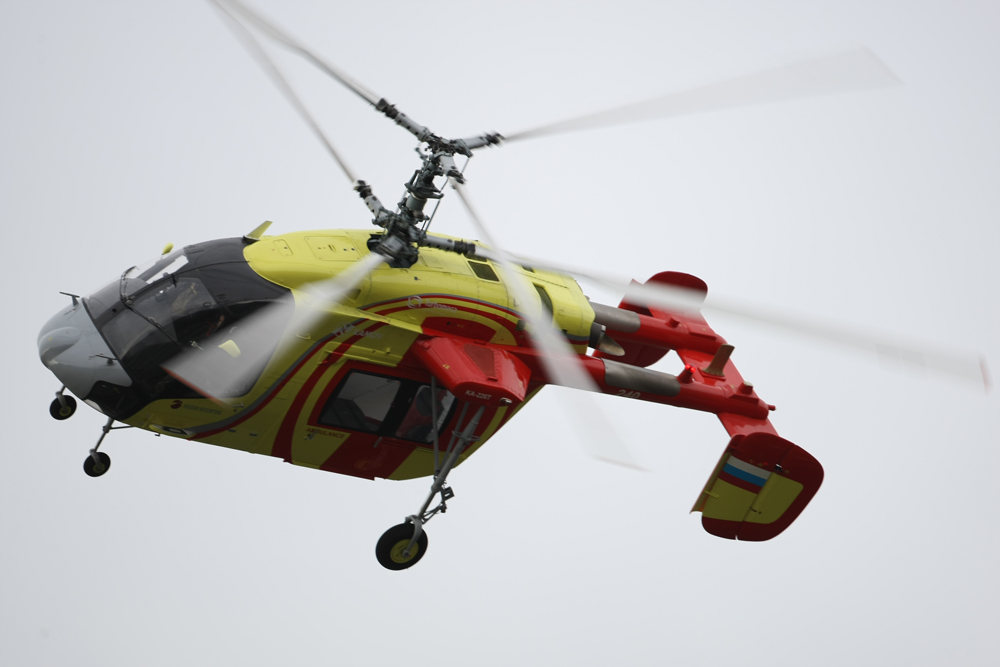 The manufacture of Ka-226T helicopters in India is likely to strengthen Russia's position in South Asia. Russian analysts are upbeat about this joint high-tech project under the 'Make in India' initiative.
Russian analysts highly appraise the value of a joint high-tech project involving the production in India of at least 200 Ka-226T helicopters and its various modifications under the "Make in India" initiative.
An agreement to manufacture the helicopters was signed during Indian Prime Minister Narendra Modi's December visit to Moscow. In India, they will not only be assembling the helicopters, but also undertake maintenance and repair works, and provide technical support.
The Russian Helicopters Holding (a Rostec company) reported on January 28 that Russia and India have started work on the agreement. "Major international deals usually have a long preparatory phase, with details of the transaction usually being kept confidential. All works are being carried out in strict compliance with the terms of the agreement. Already, technical consultations and negotiations between Russian and Indian companies participating in this project are being conducted," said a press statement.
The press service said, "The partners are not experiencing any disputes. In the near future, we will work on harmonization of the technical-organizational part, which will identify all of the key parameters. The holding's specialists are now conducting an assessment of the production capacities of our Indian partners," it said.
"From the realization of this ambitious project, we will gain not only a major contract, but the production of Ka-226T helicopters in India will also strengthen Russia's positions in the South Asian market, which is a strategic direction today," said Elena Bragina, chief research scientist at the Institute of World Economy and International Relations. "The organization of this co-production is a transaction worth billions, and it also promotes the formation of trusting relations with our Indian partners, who are now the largest customers of the Russian military-industrial complex."
For Russia, she noted, it is very important to work in the Indian market. "This is a large-scale deal, both in terms of orders and financial benefits that everyone will obtain from this construction. It is very important to remember that this is a high-tech deal, the first of its kind. India is interested in obtaining new technologies, the construction of large modern enterprises, and training of qualified personnel," said Bragina.
"The Ka-226T helicopters are well known. This is a highly specialized helicopter, in which piston engines have been replaced with gas turbines. The advantages that these engines offer are large reserve power capacity, which enables flights at higher altitudes. However, there is one drawback; these aircraft use French engines. Recalling the situation with the Mistral ships, France can stop delivering these to us at any time and, in terms of the supply of components, being dependent on someone else, we cannot call a good thing," commented Igor Blinov, leading specialist at the Helicopter Industry Association.
Meanwhile, at Rostec, they consider such engines as more beneficial, allowing the ability to operate these helicopters at higher altitudes. Due to its compact dimensions, the aircraft can safely manoeuvre both in the mountains and in densely populated metropolises, using small landing strips.
According to Blinov, India earlier only had "screwdriver assembly" of Russian helicopters, but now this situation will change.
Bragina said the deal was being closely monitored by a number of countries, primarily by the competitors of Russian military equipment supplies; the USA, Germany and France.
"By the way, France has made enormous efforts trying to obtain an order for the construction of helicopters in India but, as you can see, we beat them to the punch. Moreover, were able to offer terms that were more favourable, which incidentally have opened a door to a large customer base, and prospective new markets," said Bragina.
According to her, this cooperation programme can be expanded in future, as both parties are considering joint entry into third countries. "I think that after this successful cooperation, in all respects, this transaction may be followed by many others."
The multi-purpose Ka-226T helicopter was designed at the Kamov Company (a Russian Helicopters company) and is now serially manufactured at KumAPP (Kumertau Aviation Production Enterprise). The Ka-226T can carry up to six passengers and 1,350 kilograms of cargo. The aircraft is built using a coaxial rotor scheme, and features excellent handling and power-to-weight ratio.
First published in Russian by FBA Ekonomika Segodnya.
All rights reserved by Rossiyskaya Gazeta.