Russian shipyard repairs Indian sub, in India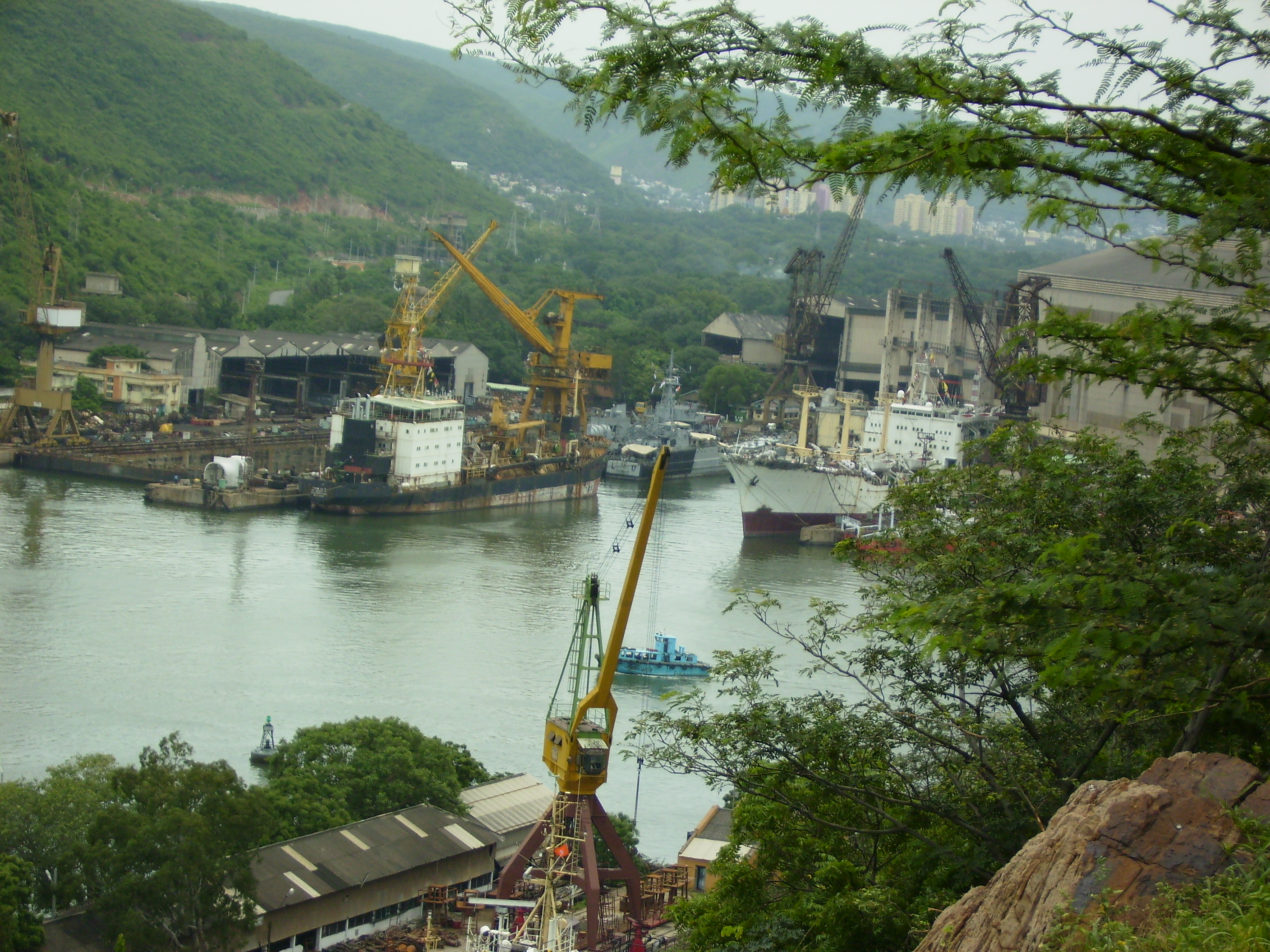 Hindustan shipyard in Visakhapatnam.
P.Suresh/wikipedia.org
In a first, the Russian defence shipyard Zvezdochka has completed repairs and modernization of the Indian Navy's 'Sindhukirti', a diesel-electric submarine, in India, at the Vishakhapatnam shipyard.
Russia's defence shipyard, the Zvezdochka Ship Repair Centre (Severodvinsk), has repaired, refitted and modernized the 'INS Sindhukirti', the Indian Navy's diesel-electric submarine, at the Vishakhapatnam shipyard, a press release stated. The exercise, which took 10 years to complete, was the first time that such a feat has been accomplished successfully.
The shipyard's press release noted that the repairs to the 'Sindhukirti' were the first experience of a capital overhaul and modernization of a Russian-built submarine in an Indian shipyard. The works lasted almost 10 years. In the end, the ship was re-equipped with a Club-S modern missile system, becoming a full-fledged multi-purpose submarine, able to strike surface targets from the water.
The Indian submarine has also been provided with the latest motion control system, an automated information management system, and a series of general ship management systems. The Russian shipbuilders did not specify how much the work cost to complete.
The Zvezdochka specializes in the repair and decommissioning of nuclear submarines, and since 1997, it has modernized five diesel-electric submarines for the Indian Navy; the 'Sindhuvir', 'Sindhuratna', 'Sindhughosh', 'Sindhuvijay', and 'Sindhurakshak' at its own shipyard.
This summer, it is set to take in another Indian submarine, the 'Sindhukesari' to modernize. All these submarines are Project 887EKM ships built in Russia (NATO classification – Kilo), designed by the Rubin Central Design Bureau for Marine Engineering (St. Petersburg). They are designed for combat against enemy submarines and surface ships, as well as for the defence of naval bases, coastal and marine communications, as well as reconnaissance and patrol activities.
These kilo-class submarines have a displacement of 2,300 tons; length – 72.6 m, submerged speed – 19 knots (about 35 km/hour), diving depth – 300 m, crew – 52 people, and cruising capacity – 45 days. Armaments aboard the vessel include six 533-mm calibre torpedo tubes. With the completion of modernization, each submarine now carries modern Russian Club-S cruise missiles systems (export version of the Calibre system developed by NPO Novator) with a range of around 200 km.
First published in Russian by TASS.
All rights reserved by Rossiyskaya Gazeta.