Rostec raising defence cooperation with India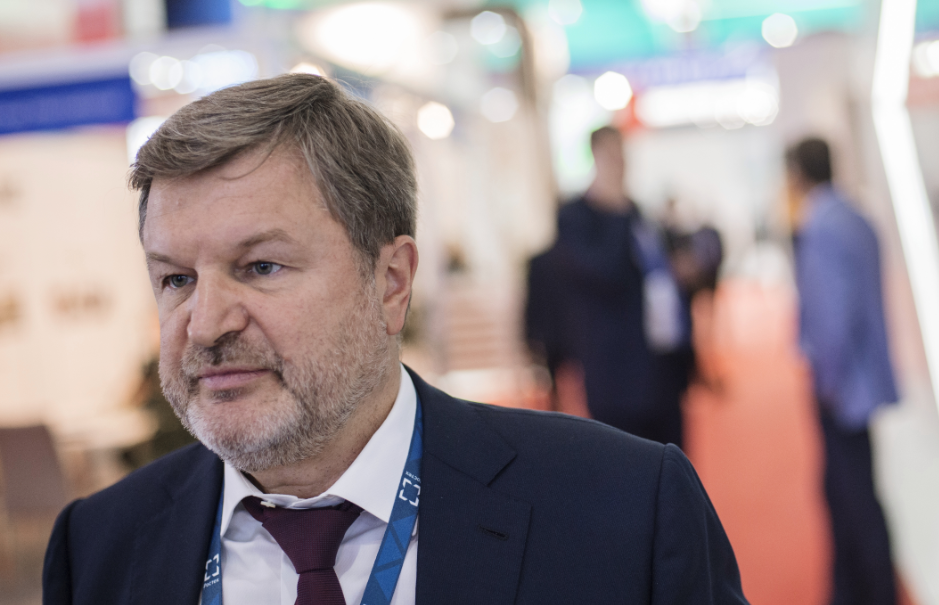 Viktor Kladov.
Evgeny Biyatov/RIA Novosti
Victor Kladov, director of international cooperation and regional policy at Rostec, a state-owned corporation, spoke in an interview with RIA Novosti about the company's joint military projects with India.
Will Russia participate in the new Indian aircraft carrier project?
Of course. Currently in India they are constructing the country's second aircraft carrier. The first, as you know, was built in Russia; this is the converted and modernized Admiral Gorshkov. The second aircraft carrier, the Vikrant, the Indians are building on their own, but they need technical assistance; this includes the technology of constructing aircraft carriers, as well as the multitude of on-board equipment. In this part, we are ready to develop partnership relations with the Indian side. The aircraft carrier can be supplied with guidance systems, air defence systems, as well as various airborne weapons systems, including anti-ship systems. An aircraft carrier is a huge platform, and we have something to offer our partners in this area.
What projects are planned with India in the helicopters sphere?
A very interesting project is the joint production of the Ka-226 multipurpose helicopters. This is a multi-modal helicopter, consisting of a framework on which are mounted various blocks –medical and surgical, search and rescue, and so on. Ka-226 can also act as a reconnaissance and target designation helicopter. Objective negotiations are being conducted based on an agreement signed during Prime Minister (Narendra) Modi's visit to the Kremlin on December 24 last year. We now only have an intergovernmental agreement, but before the end of this year, we hope to sign a contract with the Indian side. Accordingly, practical on-site work will start from the beginning of 2017. Now we are discussing the separation of work issues, and we are ready to let the Indian side produce everything they are capable of manufacturing themselves. The first batch of helicopters will be produced in Russia, while the next batch will be assembled in India, with a deep degree of localization. The program is designed to produce at least 200 vehicles.
Are there similar development projects with India with attack helicopters?
With regard to attack helicopters, the Indian side was planning to purchase around 50 Mi-17 helicopters; so we are waiting. There were similar plans, but these have been postponed, and we hope that such a request will be eventually received by us, and subsequently implemented. Prospects for such an agreement do exist.
THe interview is abridged. Read the full version published in Russian by RIA Novosti.
All rights reserved by Rossiyskaya Gazeta.