Unfinished Indian frigates sale could be resolved by year end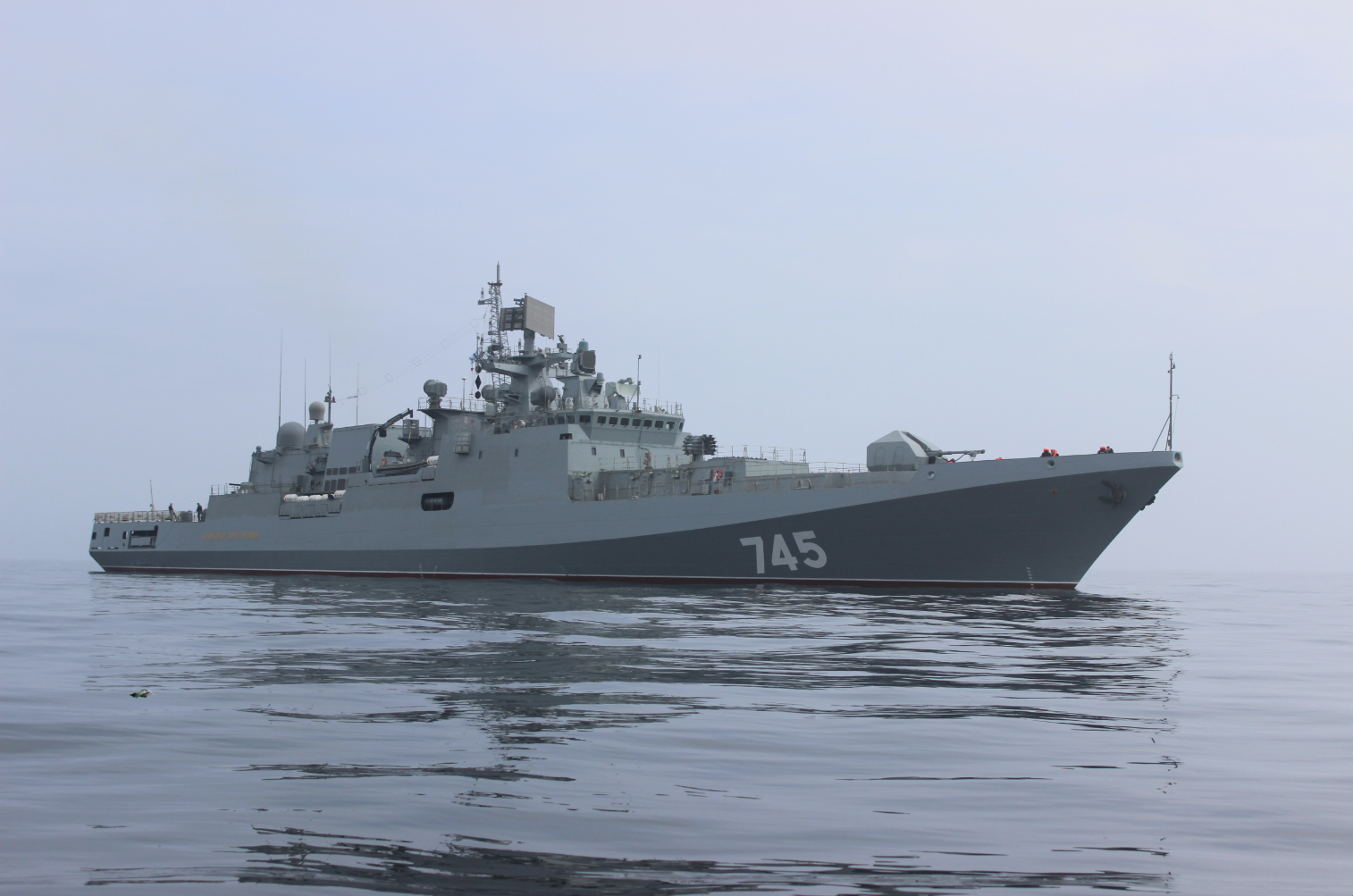 Project 11356 frigate Admiral Grigorovich.
JSC "Baltic Shipyard" Yantar
The sale to India of patrol ships which could not be finished because Ukraine stopped supply of engines for those frigates after Kiev's ties with Moscow plummeted, could be resolved by the end of 2016.
The issue of a possible sale of project 11356 patrol ships of the Indian Navy in the Baltic Shipyard "Yantar" could be resolved by the end of the year, Rear Admiral Vladimir Triapichnikov, head of the Russian Navy ship, told reporters on Tuesday.
Power plants for the six project 11356 patrol ships, built in the "Yantar factory, were supplied by the Ukrainian enterprise "Zorya-Mashproekt". The 'Yantar' shipyard only got engines for three frigates because, after the deterioration in Russia-Ukraine political relations, Kiev froze all military-technical cooperation with Moscow.
"In the second set of three ships the issue will be solved definitively most likely by the end of the year. Yes, we have a few problems with energy, but they are now being solved quite successfully, at Saturn in the city of Rybinsk. In 2017, energy products will be supplied for these ships and they will be equipped with modern gas turbine systems," said Triapichnikov.
He said that "Yantar" continues specific technical work on completion of the ships from the second set of three.
According to the Ministry of Defence, the "Yantar" shipyard must build a series of six Project 11356 patrol ships, developed by JSC "Northern Design Bureau". The lead ship of the "Admiral Grigorovich" series was delivered to the customer in March 2016. On Tuesday, the transfer of the second ship of the "Admiral Essen" series took place at the plant, the third ship in the series, "Admiral Makarov," is planned for transfer by the end of the year.
Russia had earlier built two lots of three ships for India. The first three frigates were built in 1999-2004. In July 2013 the "Yantar" Shipyard gave the Indian Navy the project Trikand frigate ("Luk"); in 2012, India received two ships of that type; Teg ("Saber") and Tarkash ("Quiver").
First published in Russian by RIA Novosti.
All rights reserved by Rossiyskaya Gazeta.