Russia to make Indian ASW helicopters more lethal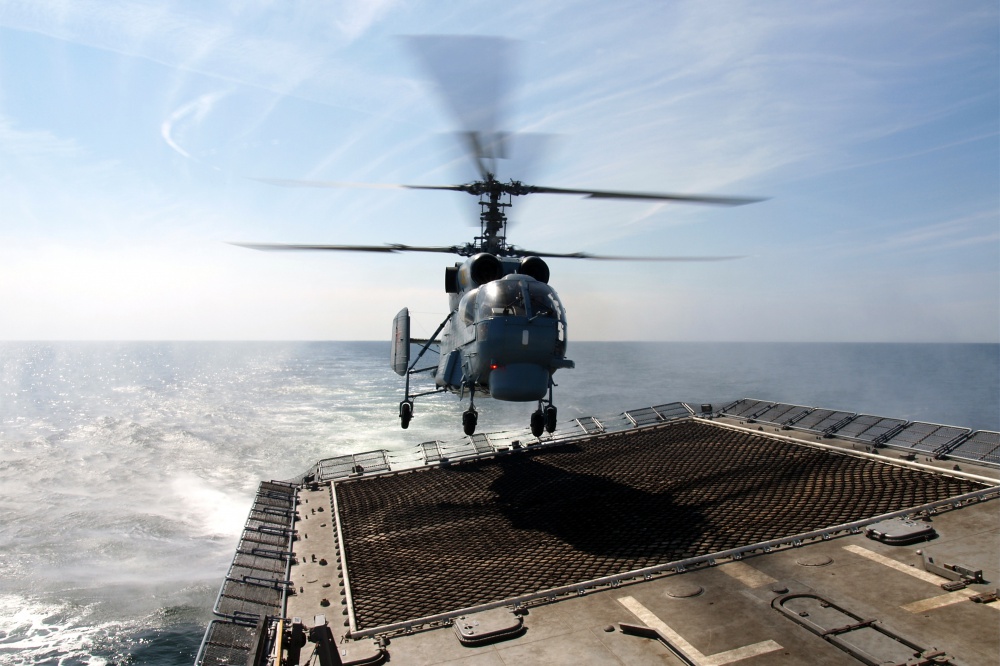 Upgrades of the Kamov 28 had been pending for the last eight years due to various reasons.
Russian Helicopters
Augusta Westland's involvement in corruption charges prompted India to swiftly ink a deal with Russian firm Rosoboronexport to carry out upgrades on the Kamov Ka-28 PL without having to strike down Selex's ATOS mission management system from the upgrade process.
India and Russia have inked a deal worth 310 million dollars to upgrade ten Kamov Ka-28PL anti-submarine warfare (ASW) helicopters for the Indian Navy. The signing of the agreement was a smooth affair as evident from its finalization within two months of clearance by India's Cabinet Committee on Security. The Defence Acquisition Council cleared the proposal in March this year. This is the first time a deal of this nature has been signed by India in such a swift manner.
Upgrades of the Kamov 28 had been pending for the last eight years due to various reasons. However, sensing the Indian Navy's immediate necessity, especially for its frigates, destroyer and aircraft carrier INS Vikramaditya, Indian Defence Minister Manohar Parrikar intervened and signed the deal last Saturday.
Defence Ministry sources told Sputnik that this deal was inked swiftly as India's Prime Minister's Office (PMO) did not want to delay the process. The PMO's decision seems to have been prompted by the fact that Selex Galilio, a subsidiary of Leonardo Finmeccanica was to provide sensors and other equipment for the proposed upgrades. However, the Indian government recently decided not to hold business deals with Leonardo Finmeccanica following its subsidiary AgustaWestland's involvement in a corruption case in India.
Now, as per the latest deal with Russia, India will not directly purchase sensors and equipment from Selex, but rather from the original equipment manufacturer Russia's Rosoboronexport, which will import them and install on the Kamov 28. Selex's flagship Airborne Tactical Observation and Surveillance (ATOS) mission management system provides wide area and targeted surveillance (overt or covert), anti-submarine warfare, environmental and border control. According to sources, out of the ten Indian Navy helicopters available, six will get state of the art sensors and lethal equipment while four will go for an engine overhaul. The project will be completed in two locations; first, Kamov-28's will go to Russia for overhaules while sensors and final assembly will be done on Indian soil i.e Vizag.
​In a statement, the Indian Navy said, "Ka-28 is one of the best flying machines (rotary wing) in the world. Mid Life up gradation to be completed in 42 months."
First published by Sputnik.
All rights reserved by Rossiyskaya Gazeta.