The shape of US and Russian 6th-generation air power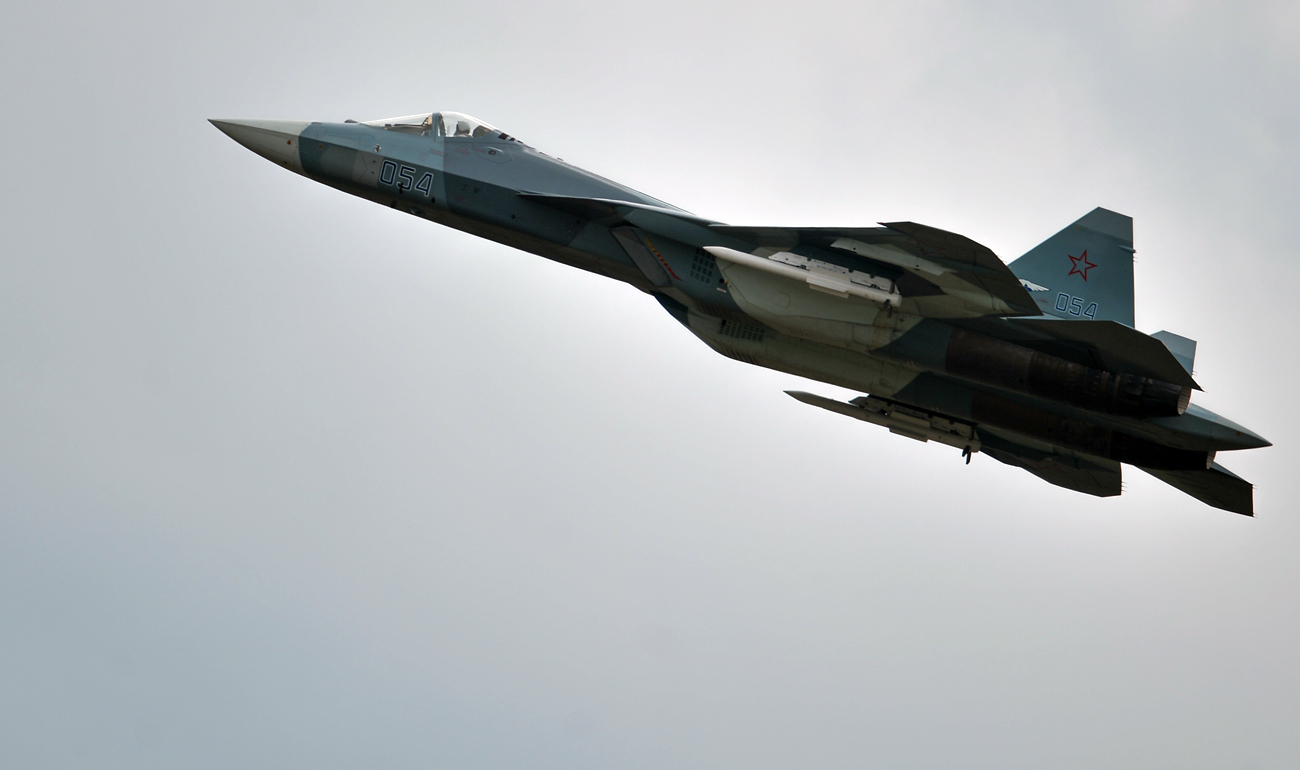 A T-50 airplane during demo flights at the Russian stage of the Aviadarts-2015 Flight Skills Competition in Voronezh.
Vladimir Astapkovich/RIA Novosti
Concepts for 6th generation fighters are actively being developed in the US and Russia. Military experts describe the shape of aviation of the foreseeable future.
Research is on with the United States studying potential tactics in air battles and the technologies necessary to dominate the skies in future. Conceptual views have been formed into a collection of requirements called "Next Generation Air Dominance" (NGAD). This document is also called "Penetrating Counter Air" (PCA).
In an interview with Defense News, Brigadier General Alexus Grynkewich, who took part in the Air Superiority 2030 programme said, "We need to have something by the late 2020s."
"I think a realistic timeline is somewhere around 2028 with key investments in some key technology areas, you'd be able to have some initial operational capability of a penetrating counter air capability," Grynkewich explained.
Next Generation Air Dominance
American analysts believe that the future dominance of the US Air Force will be based not only on one platform, such as the 6th-generation fighter. Most likely this will be a sort of family network of systems.
Work on this is currently being carried out at the Wright-Patterson Air Force Base in Ohio. It is there that new technologies are being studied and precise NGAD requirements are being developed. The key to success will be simultaneous projects on the development of engines, avionics and weapons, which will then be integrated into the 6th-generation fighter.
The Triton unmanned aircraft system is shown completing its first flight from the Northrop Grumman manufacturing facility in Palmdale, California. Source: Reuters
"NGAD, like other fighter jets, will need to be able to penetrate enemy air defences and enter contested spaces, but it will also need to be able to operate at greater distances than current platforms," Grynkewich explained.
Hypersonic and pilotless
Russia is also working on the 6th-generation fighters.
Colonel General Victor Bondarev, Supreme Commander of the Russian Aerospace Forces, said in March 2016 that "The 6th-generation fighter is being developed, as well as the 7th-generation one."
Vladimir Mikhailov, representative of the United Aviation Construction Company, said later that the 6th-gen fighter will fly in the air in 2023. Vladimir Mikheev, advisor to deputy general director of the Radio-electronic Technologies Concern stated in July that the 6th-gen aircraft will have space capacities and will be pilotless. This means that they will be able to enter near space and their command will be optional: the pilot can be taken aboard or the plane can fly without him.
Bondarev said, "the possibility of pilotless use is one of the requirements of the 6th-generation fighter." The aircraft must also be able to "fly at hypersonic speed, be multifunctional, super-maneuverable and unnoticeable."
"This is just discussion"
"There are plans to create a Russian 6th-generation fighter, but there is no understanding of how it should look, which technologies it should use and which competitors it will have to face," remarked Anton Lavrov, an independent military expert.
There are, for example, many problems with hypersonic planes. The US has repeatedly tried to conduct tests at hypersonic speeds. However, most of the prototypes could not fly for even a few minutes under such conditions.
"Before speaking about the 6th-generation plane we must first bring the 5th-generation one to operative condition. The 6th-generation plane must obviously be developed. However, I would not make any statements about our potential fighter flying up into the air in six years, in 2023. Some kind of model, sure, can be flown. But will this be a 6th-generation plane?" wondered Andrei Frolov, editor-in-chief of Export Vooruzhenii (Weapons Export) magazine.
Andrei Fomin, Editor-in-chief of Vzlet (Take off) magazine notes that nothing is known about any type of document determining the plane's conception.
"That is why we cannot say now what the 6th-generation fighter will be like - piloted or pilotless, hypersonic or not. For now this is just discussion and preliminary scientific studies," Fomin summed up.
First published in Russian by Gazeta.ru.
All rights reserved by Rossiyskaya Gazeta.