New Russian air defence system for Syria?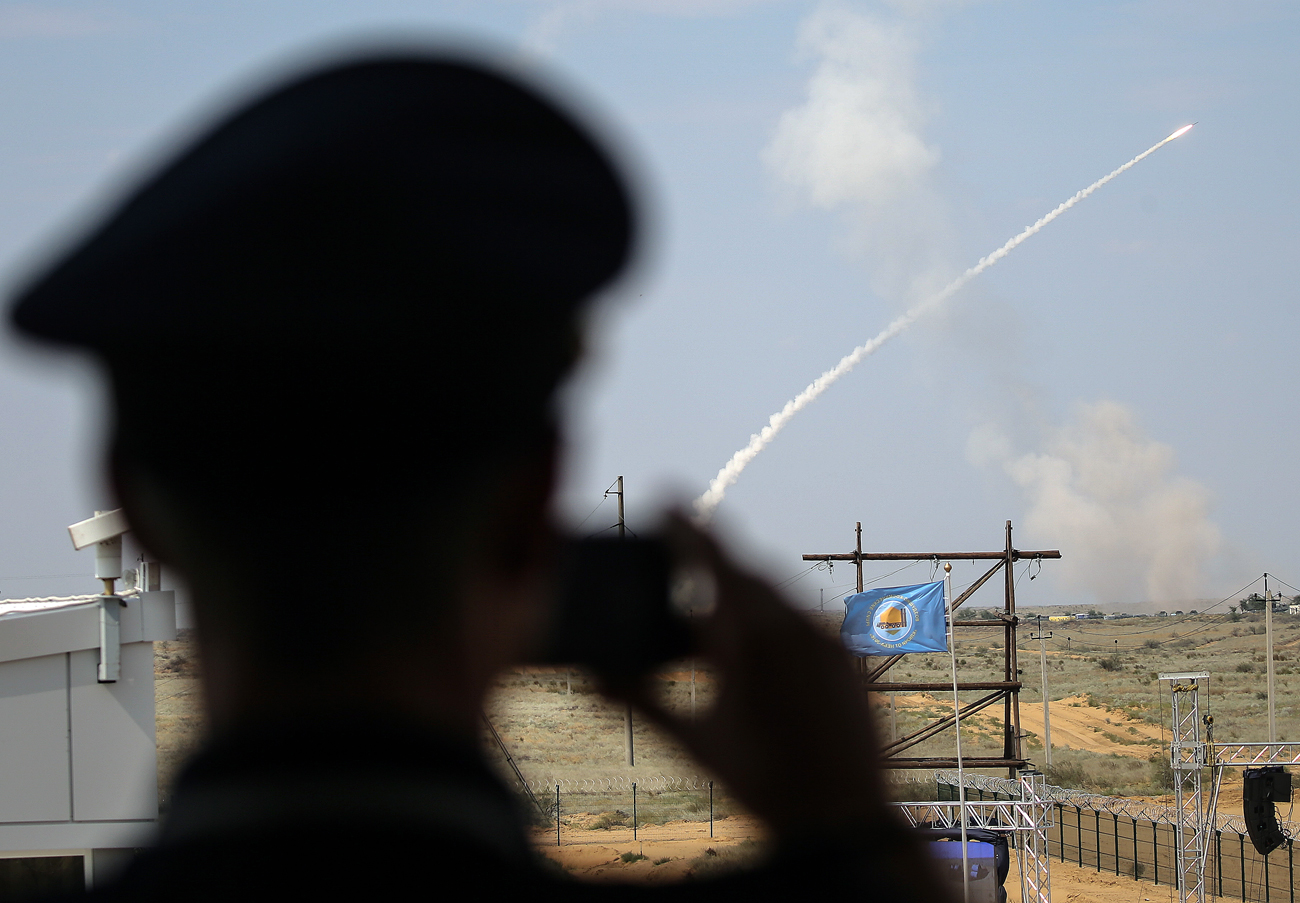 The S-300VM "Antey-2500" system is capable of destroying enemy ballistic missiles, flying towards to the target at a speed of 1.5 miles per second, with a range of 93 miles. Source: Sergei Savostyanov / TASS
The S-300V4 advanced anti-missile system, deployed in Syria, will protect troops from possible air attacks after Russian-American cooperation failed in Syria, military expert opine.
Russia has deployed an S-300VM "Antey-2500" air defence system to Syria, Fox News television has reported, citing sources in the U.S. intelligence community.
The report claimed that American intelligence has been observing the shipment of the system for several weeks, as components of the system, classified as SA-23 Gladiator by NATO, arrived at Russia's naval base in Tartus.
The S-300V4 system is yet not operational, and, according to Fox News sources, is still boxed in crates. The Russian Defence Ministry declined to comment when RIR contacted it.
According to an RIR source in the military, deployment of the new equipment is in response to the U.S. statement on Washington's move to "plan B" in Syria: an increase in the number of sorties, transfer of special forces to the region and new arms deliveries to the moderate opposition.
"The new air and missile defence systems in the area of operations will help avoid incidents similar to the events in Deir ez-Zor, when the U.S.-led coalition mistakenly delivered airstrikes on Syrian military positions," the RIR source said. That attack killed 62 Syrian soldiers and wounded more than 100.
What the S-300V4 is and why it is needed
The S-300V4 is an upgrade of the S-300 air and missile defence system. Unlike its precursor, the newer system uses tracks rather than wheeled chassis, and is intended to cover troops in combat positions.
"It is adapted for movement on rough terrain in a convoy of armoured vehicles: tanks, armoured personnel carriers (APCs), and so on," Viktor Litovkin, the TASS news agency's military expert, told RIR. "Its mission is to cover the ground troops in a war zone from missile and air attacks."
Litovkin said the S-300VM "Antey-2500" system can destroy enemy ballistic missiles, flying towards to the target at a speed of 1.5 miles per second, with a range of 93 miles.
Strengthening of the Syrian group
According to reports in a number of Russian media organisations, Russia also deployed Sukhoi Su-24 and Su-34 fighter-bombers to Syria a few days earlier.
The Su-25 attack aircraft are also being prepared for relocation.
Russia's Defence Ministry also refused to comment on this information.
All rights reserved by Rossiyskaya Gazeta.