New hypersonic warhead tested successfully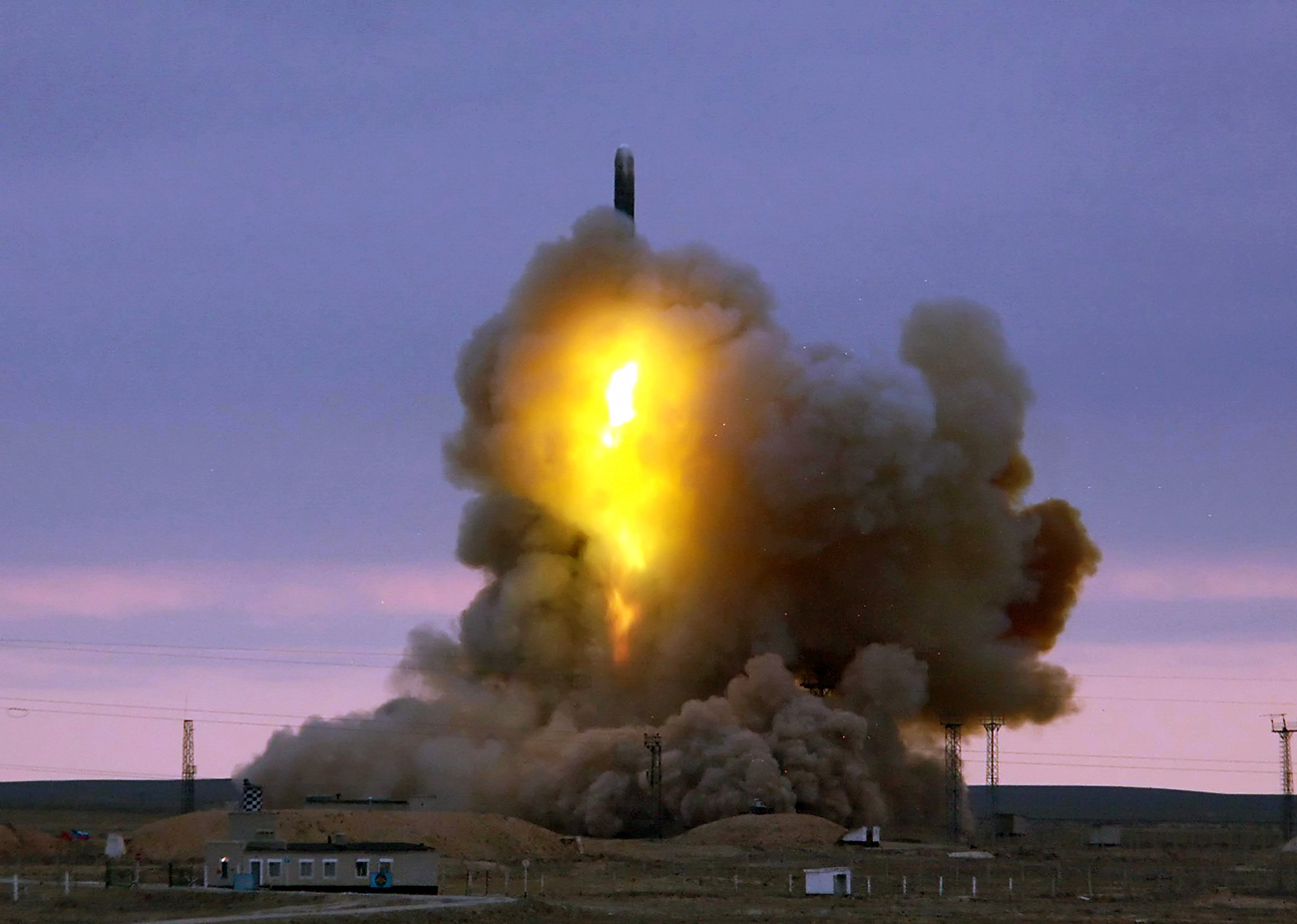 The "product 4202" was tested on Oct. 25 at the Kura range in the Kamchatka Region. Pictured: The RS-18 Stiletto intercontinental ballistic missile has been launched from the Baikonur Cosmodrome having its target on the Kura training range. Source: Sergei Kazak/TASS
Russia has tested a new weapon, dubbed "product 4202," which is capable of reaching speeds of up to Mach 15.
The Russian military has successfully tested a hypersonic weapon that can travel at a speed of Mach 15 or 7 kilometres (4.3 miles) per second.
The supersonic projectile, designated as "product 4202" (as well as 15Y71), was successfully tested on October 25 when it was fired from the Dombarovsky launching area in the Orenburg Region at the Kura range in the Kamchatka Region.
Observers posted photographs on the internet capturing the missile's characteristic trail in the sky.
This is the first completely successful test of the weapon. To build the 15Y71, the producer (NPO Mashinostroyeniya, located in Reutov town in the Moscow Region) had to conduct a large-scale import substitution programme.
What is 'product 4202'?
The 4202 hypersonic weapon is designed to replace traditional warheads on long-range intercontinental ballistic missiles. It begins functioning at a height of around 60 miles and flies at its target at a speed of 3-4 miles (5-7 km) per second.
Before entering dense atmospheric layers the projectile executes a complex manoeuvre directly over the target, making it difficult for anti-missile defence systems to intercept it.
NPO Mashinostroyeniya has declined to comment on the launch or the warhead.
Russia's answer to 'Star Wars'
The 'Albatros' hypersonic warhead project started in the USSR in the mid 1980s in response to the United States' attempt to create an anti-missile defence system as part of its much-vaunted "Star Wars" defence programme.
The project was abandoned after a few years because of technical complications. However, NPO Mashinostroyeniya renewed the project under the name 4202 in the mid-1990s.
An expert from the Roscosmos Corporation told Russian daily newspaper Izvestiya that "product" 4202's successful test-flight had been preceded by a large-scale import substitution programme necessitated by sanctions imposed on Russia by the West over Ukraine.
The producers faced the challenge of substituting the guidance system that earlier was made by the Kharton enterprise in Kharkov, Ukraine, along with several other components. The programme was carried out successfully, and testing was renewed.
"Onboard equipment, electronic systems and the guidance system are now completely made with Russian components," said the Roscosmos source. "The product no longer has foreign components. The report concerning 4202's production will soon be presented to the Ministry of Industry and Trade and other organs of the federal government."
NPO Mashinostroyeniya sent a letter to all the enterprises that had participated in the 4202 project in the beginning of October, asking them to report on the work they had done in the import substitution programme. Several enterprises have confirmed receipt of the letter.
First published in Russian by Izvestia.
All rights reserved by Rossiyskaya Gazeta.