Reconnaissance drone to be fitted on the Armata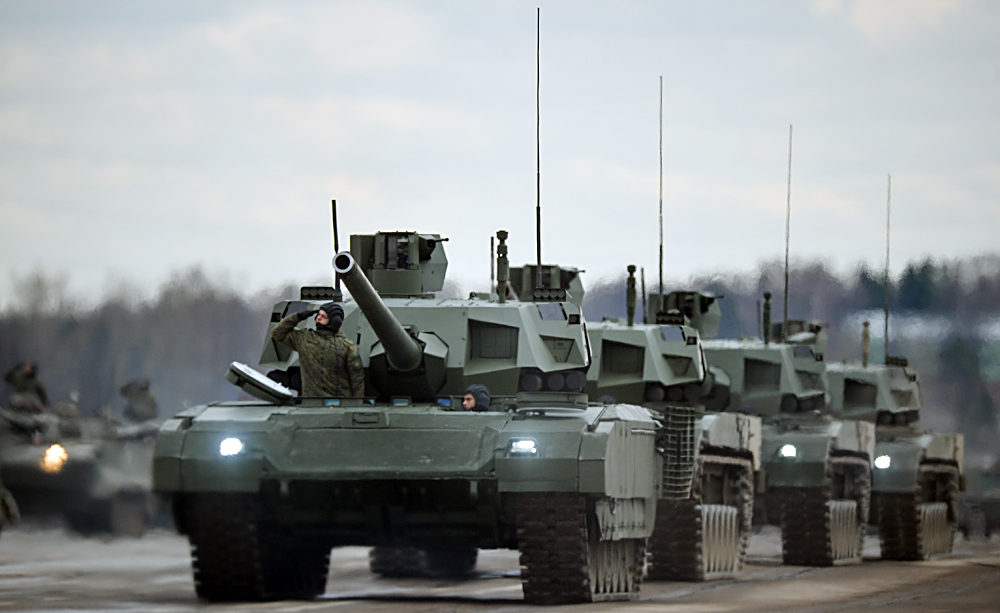 Tanks "Armata" of the mechanized columns of the Central Military District'.
Vladimir Astapkovich/RIA Novosti
The 'Pterodactyl' is a new UAV which will follow the Armata war machine, like a tethered balloon.
Dear readers,
On November 24, RIR published an article from the Izvestia newspaper about the alleged equipping of Armata tanks with reconnaissance drones.
Subsequently, RIR was informed by Daria Strunkina, the official spokesperson for the Moscow Aviation Institute that the information, published by Izvestia, does not correspond to reality.
In connection with this, the material has been removed from RBTH project websites.
We apologize for this error.
All rights reserved by Rossiyskaya Gazeta.