Russian economy facing 4 key problems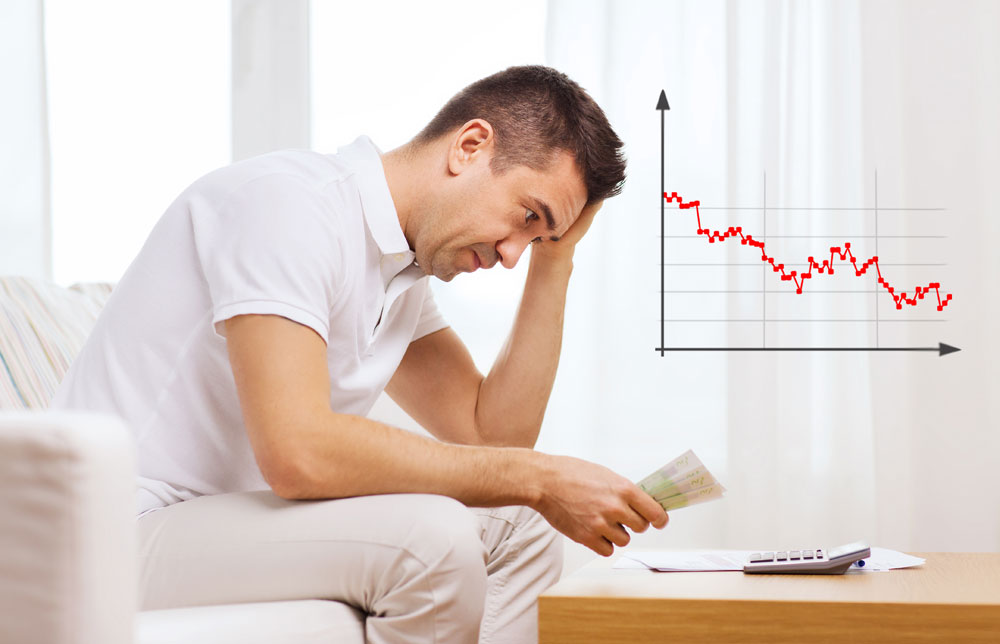 Compared to the crisis of 2008-2009, the figures for GDP and various industries in Russia at year-end 2015 did not show a catastrophic decline.
Shutterstock / Legion-Media
The need for structural reform is being intensely debated in Russia. Leading Russian economists identified four main problems with the Russian economy during the Foreigners Life conference in Moscow from February 5 to 7.
People are getting impoverished faster than before
People in Russia are descending into poverty faster this time compared to recent crises in the Russian economy. In 2015, the amount of goods purchased by Russians had decreased by 10 percent. Even during the most serious crisis in the modern history of the country, in 1998, the figure (of final consumption of households) had fallen by only five percent, and by four percent after the global financial crisis in 2009.
There is another reason also why people are running out of money. Businesses are deliberately reducing wages in an effort to increase their own profits. In 2015, nominal wages grew by 4.6 percent, while company profits increased by an average of 49 percent. One of the reasons for this is the lack of effective trade unions to defend the rights of workers in Russia.
A free-floating exchange rate leads to inflation
Russia moved to a free-floating exchange rate in 2014, making the Russian currency value market-determined. Since then, the ruble has fallen against the U.S. dollar and the euro by 60 percent. Additionally, the value of the ruble is affected by fluctuations in oil prices. As a result, the ruble can fall or grow by as much as 20 percent in one month. Possible rate shifts are included in the price of all contracts in the country.
Economists estimate that the instability of the currency provides an annual inflation of 7 percent. In comparison, inflation in Russia amounted to 15.5 percent at the end of 2015.
In this situation, interest rates on bank loans, including those for the purchase of equipment, cannot be lower than 15-20 percent. It turns out that businesses just cannot afford to buy new equipment and expand production; and this is another big issue.
Companies are not buying new equipment
Compared to the crisis of 2008-2009, the figures for GDP and various industries in Russia at year-end 2015 did not show a catastrophic decline. For example, GDP declined by 3.7 percent compared to 7.9, the volume of construction fell by 7 percent compared to 16 percent, while the figures for railway freight have not changed at all.
According to economists, the bad news is that indicators that determine future economic growth; primarily investments; fell much more. Investment in fixed assets fell by 8 percent, while the import of equipment from abroad has decreased by as much as 38 percent.
As a result, equipment on average sees use of 14 years in Russia compared to seven years in the West, and about 20 percent of machines are way beyond their expected life span and should be discarded. Even the country's wealthiest companies; the oil and gas majors; are cutting back on their investments.
According to estimates by researcher Abel Aganbegyan, at a price of $35 per barrel, oil companies' investments will decrease by 20 percent, while Gazprom could postpone investments in the Power of Siberia pipeline, designed to carry gas from Russia to China.
Hopes for Chinese investment fail to materialize
Despite a variety of bold political proclamations, Chinese investments have yet to arrive in the Russian market. Some investors from China have in fact even begun to withdraw funds from Russia. China's Chengdong Investment Corp. decided on February 4 to sell its stake in the Moscow stock exchange.
Investors from India are likely to replace the Chinese. During the USSR era, a number of investment projects were set in place with India.
But what is most likely is an inflow of funds from Western capital markets. Many European countries have negative interest rates, meaning that money is almost worthless within the country, and investors are being forced to seek projects abroad. Russian borrowers, including the government, have always been disciplined and have typically paid their debts on time.
It is no coincidence that, on February 7, the Russian Finance Ministry sent proposals for the possible issuance of Eurobonds in 2016 to 25 foreign banks. The last time that Russia borrowed from the international markets was in Sept. 2013, when a total of $6 billion worth of bonds were sold.
This article is based on material prepared by participants of the Foreigner's Life forum: reports by researcher Abel Aganbegyan, Konstantin Korishchenko, the Central Bank's former deputy chairman, and Oleg Zasov, director of the Department of Macroeconomic Forecasting at Vnesheconombank – the country's key development institution.
All rights reserved by Rossiyskaya Gazeta.