St. Petersburg providing scientific solutions to import substitution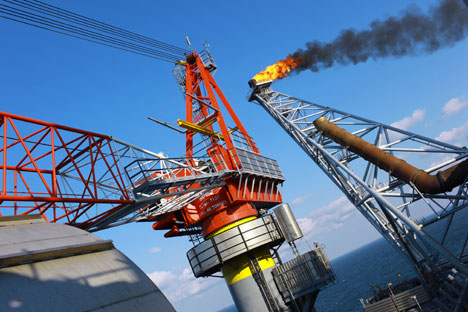 SMTI is expanding its cooperation with Gazprom, Russia's largest natural gas company.
Lori / Legion-Media
The Russian Northern Capital's only university that trains world-class marine engineers has begun cooperation with Gazprom. With the support of this state-owned company, the university will be able to address issues of import substitution in the offshore oil production sphere.
The State Marine Technical University (SMTU), among St. Petersburg's oldest universities, is expanding its cooperation with Gazprom, Russia's largest natural gas company. Since its inception in 1902, the SMTU is the only one in the country that trains specialists in design and construction of ships and equipment for exploration and production of oil, gas and other mineral resources located under the seabed. The university signed a cooperation agreement with Russian state corporation Gazprom in September 2015.
According to SMTU's rector, the Gazprom management is particularly interested in receiving proposals from them on undersea production systems. An innovative engineering centre, the Subsea Production Complex, is likely to be built to work on finding solutions to problems of import substitution in the of oil and gas engineering sphere, instrumentation and other high-tech industries. A new direction will be provided from 2016 with the opening of the Equipment for Offshore Oil and Gas Installations Department at the university.
St. Petersburg, Russia's second largest city, is considered the intellectual hub of the country. According to official statistics, more than 10% of the scientific potential of Russia is concentrated here, divided into the city's 350 scientific organizations.
High-end technology products made in St. Petersburg are in great demand both in the domestic foreign markets. The students of St. Petersburg universities are recipients of the most prestigious awards in national and international competitions. This year, a student team from the ITMO University set a world record, becoming the 6th time absolute world champions in programming. The St. Petersburg students became the first team in the history of these championships to complete 100% of the tasks set in the finals.
All rights reserved by Rossiyskaya Gazeta.