Russian VOCORD FaceControl now in India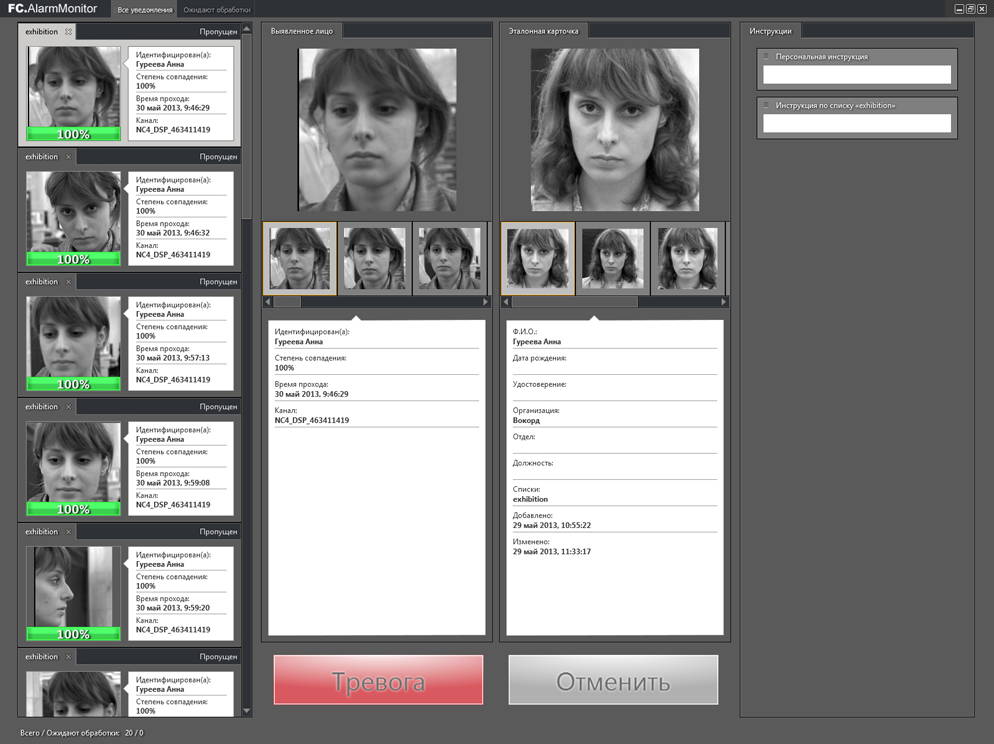 VOCORD FaceControl biometric face recognition system.
vocord.ru
Vocord FaceControl, a biometric face recognition system developed in Russia, has entered the Indian market.
A biometric face recognition system, Vocord FaceControl, developed by a "Skolkovo" Fund beneficiary, has been introduced in an Indian company operating in the field of logistics.
This is the first 'Vocord' project in India. It is being implemented in conjunction with a local partner; the TAL Secure Systems company.
The Vocord face recognition system is being used in the Indian company to automatically register employees' work hours. The company specializes in the field of logistics. It has a permanent staff of around 600 people. The company operates around the clock and is practicing a "floating" work schedule.
Installing the Vocord FaceControl system in the office building has allowed staff work hours to be fully registered. It has also become a security tool at the site. The client company has received the required basic functionality, with an additional access control system. The use of other techniques in this case; for example, finger print scanning of employees; would require significant variable expenses and would cause problems in the continuous movement of personnel over 24 hours, explained "Vocord" representatives.
The system includes the Vocord NetCam4 cameras and an original algorithm and face recognition, which has displayed recognition accuracy of over 98%.
According to TAL Secure Systems, a partnership with the Russian company "Vocord" offers great opportunities for the successful joint development of their business. They also said the proposed solution was a model for medium-sized businesses in India.
"Vocord" representatives said they consider the project as the first stage of their programme of large-scale promotion of Vocord FaceControl model solutions in the Indian market.
"Vocord" CEO Timur Vekilov is confident that the company has chosen the right model to enter the new market.
"Today we are demonstrating the first results of work which we have been doing for several years. Especially for the Indian market, we have segmented our product line, developed a product focused on the Indian market, and plan to work with potential customers. In the future, we are going to expand the range of Vocord intelligent solutions in the field of effective security in the region," Vekilov said.
The "Pattern recognition technology" is one of the most commercialized directions of solutions based on artificial intelligence. They can improve staff efficiency and security of sites and ensure lower probability of false alarms or errors than humans. Such solutions are especially effective in large enterprises with a large staff turnover and base officials.
"We closely follow Vocord's achievements. Our company's entry in the Indian market is another confirmation of the demand for domestic innovation," said Alex Gonnochenko, project manager of the robotic centre in the "Skolkovo" Foundation IT-Cluster.
First published in Russian by Sk.ru.
All rights reserved by Rossiyskaya Gazeta.